Putin to talk about fighting terrorism in address to Russian parliament on Thursday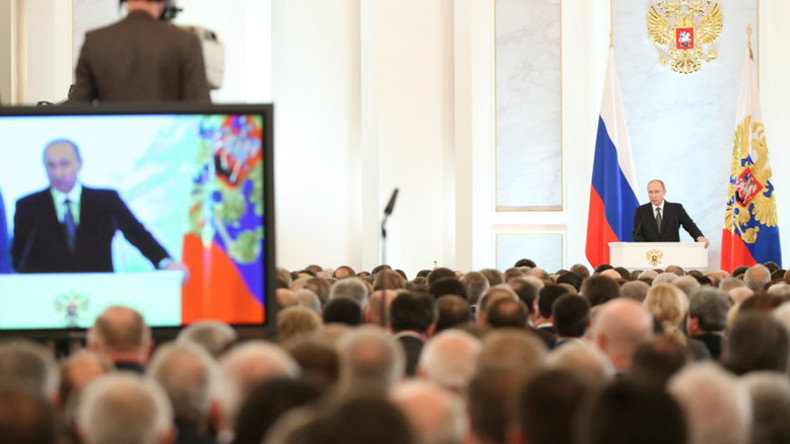 Russian President Vladimir Putin will deliver the Annual President's Address to the Federal Assembly of the Russian Federation on Thursday, December 3.
In his address, which is considered to be one of the key documents outlining the president's vision on major political and economic issues, Putin is expected to focus on fighting international terrorism, as well as promoting economic growth and development, human rights, and social policy issues.
Watch Putin's speech live on RT.com and RT's YouTube channels at 09:00 GMT to follow RT's special coverage.