Paris suicide bomber trained to shoot at French police gun club – report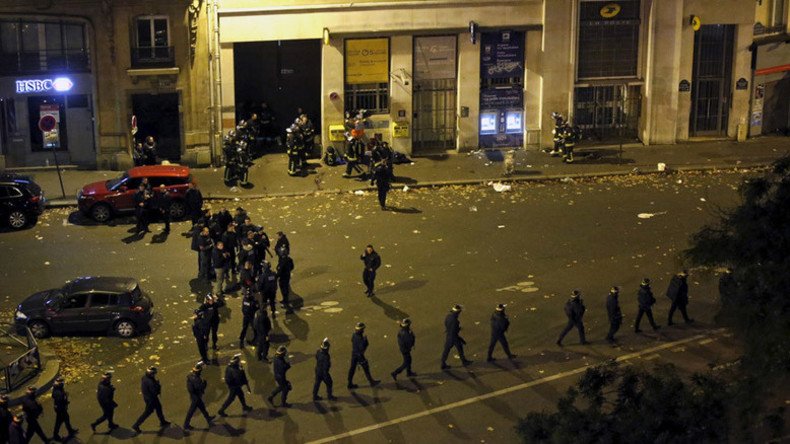 One of the gunman involved in the attack on the Bataclan theater during the Paris terror assaults learned to shoot at a French police shooting club. It emerged that Samy Amimour, who had no criminal record at the time, enrolled in a course in 2011.
The 28-year-old was one of three suicide bombers who stormed the theatre during a concert in the French capital on November 13, opening fire and then detonating explosive devices. A total of 130 people were killed in a series of coordinated terror attacks in the city that day, including 89 at the theater.
It has emerged that one of Amimour's first steps in learning how to use weapons took place in April 2012, when he enrolled at the National Police Shooting Club (ANTP) in Paris after obtaining a license, the French broadcaster iTele reports.
Because he had no a criminal record, he needed only to pay a €130 fee and be over 18 to be accepted. The ANTP is one of the most popular shooting clubs in Paris, with in excess of 2,350 members, its website states. It is also supervised by the French Shooting Federation.
During the two-hour initiation course, he was able to try out a semi-automatic 9mm, as well as a .38 special and a .22 long rifle. Amimour even shaved off his beard so as not to arouse suspicion, the French television channel added.
After completing the crash course, the 28 year-old joined the club as a fully-fledged member. Soon after, he would also become known to local authorities. He was arrested in October, 2012 for "conspiracy to commit terrorism" and placed under judicial supervision after he had attempted to travel to Yemen or Pakistan.
The former bus driver, who was born in the Paris suburb of Drancy, vanished in September 2013, telling his father he was headed to the south of France. He managed to leave despite being under surveillance and missing four check-ups in a row. A week later, he managed to make it to the Turkey-Syria border, despite the fact that his passport had already been impounded.
READ MORE:Paris attackers' gun dealer arrested in Germany – report
His father even travelled to Syria to try and convince him to return home, but to no avail.
Originally a quiet and shy person, those who knew him said that Amimour's behavior changed after he began attending a mosque in the Paris suburb of Blanc Mesnil.
"He was well brought up. He wasn't a delinquent," said Drancy's centrist mayor Jean-Christophe Lagarde, who knew the family long before the attacks.
"No doubt his shyness made him prey for those who wanted to brainwash him," Lagarde said. "He got radicalized, he quit his job, he closed up, cut himself off from his parents," he added, as cited by Reuters.
You can share this story on social media: