Paris attacks mastermind boasted how easily he slipped into EU disguised as refugee – report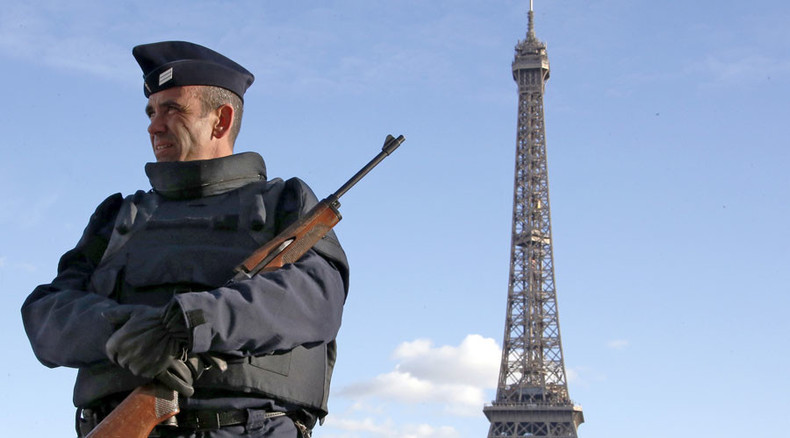 The mastermind of the November 13 terrorist attacks in Paris was planning more attacks targeting Jews, schools and transport system, media reports say. He also mocked EU's open border policy that allowed him to enter as a refugee.
Abdelhamid Abaaoud, a Belgian citizen of Moroccan origin and Islamic State extremist who was behind the massacre in a concert hall and near the stadium in Paris, told his cousin, Hasna Ait Boulahcen, "they would do worse (damage) in districts close to the Jews and would disrupt transport and schools," according to a witness statement cited by the French Valeurs Actuelles weekly magazine. This information was later confirmed to Reuters by sources close to the investigation.
Abaaoud approached his cousin two days after the attacks and asked to hide him, while he was planning new terrorist acts. He also promised to give Boulahcen €5,000 ($5,289.50) so that she could buy two suits and two pairs of shoes for him and his accomplice, who has not been identified yet.
The terrorists planned to use the suits to blend into the crowd and "look the part" during a planned attack on Paris' commercial district La Defense, French media reports.
Paris prosecutor Francois Molins confirmed that the extremists indeed plotted an attack on La Defense.
According to a confidential police witness statement leaked to Valeurs Actuelles this week, Abaaoud also mocked the European open-border Schengen system by boasting about freely and easily slipping into Europe with refugees and living for two months in France unnoticed.
Abaaoud claimed he exploited the ongoing migrant crisis and entered Europe from Syria through Greece disguised as a refugee. He also described France as "zero," apparently referring to the authorities' inability to detect him, Valeurs Actuelles reports citing the witness statement.
This information was also later confirmed by the sources close to the investigation, while Paris prosecutor's office said on Friday it would launch an inquiry into the leak of confidential information to the press.
In the meantime, Belgian law enforcement authorities have arrested and charged a sixth suspect linked to the Paris attacks with terrorist activities and involvement in terrorist attacks. The suspect is a man living in Brussels, Belgian officials said, revealing no further details.
Two other suspects detained on Friday in the east Belgian town of Verviers were released after questioning. They were the father and the brother of a man arrested earlier in Brussels, Belgian broadcaster RTBF reports.
Meanwhile, a Brussels court ordered to extend the period of detention for two other suspects arrested on November 24 and charged with terrorist activities for another month.