Paris attackers' gun dealer arrested in Germany – report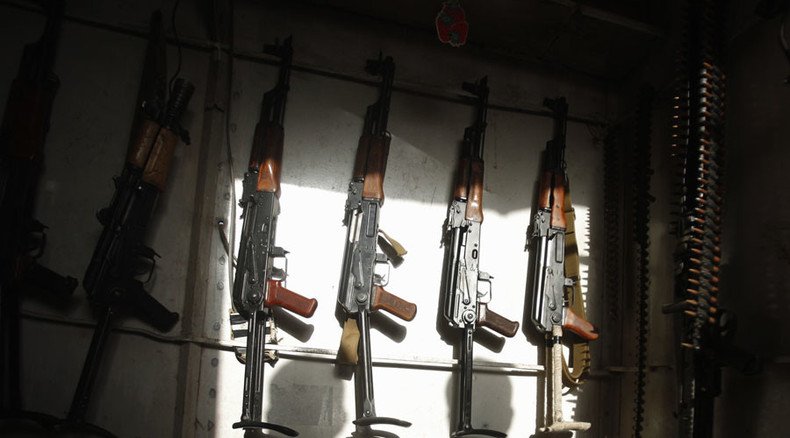 German authorities have reportedly arrested an arms dealer who supplied the perpetrators of the Paris terror spree with automatic weapons, which the assailants had purchased online.
According to documents submitted to the Prosecutor's Office by investigators, the Paris attackers allegedly ordered four Kalashnikovs over the internet from a dealer in Germany in early November, Bild-Zeitung reported.
The order included two AK-47 assault rifles made in China in addition to two Zastava M70 assault rifles of Yugoslav production.The four weapons were reportedly sold on 7 November 2015 to a Paris-based buyer, allegedly of Arab descent.
According to the publication, the weapons were sold by a 34-year-old Sascha W. from the Baden-Wurttemberg Magstadt.
The suspect has been in custody since Monday, and the information retrieved from his phone and four emails indicate the arms dealer was in touch with an "Arab from Paris".
Sascha W. was initially arrested when authorities began an investigation into online platforms being used for illegal arms sales. According to police, the detainee instigated least eight cases of illegal arms trafficking in a period of August 14 to November 18, 2015. The suspect is currently in custody in the prison Stuttgart-Stammheim.
According to Bild, Frankfurt am Main's attorney general and customs investigation authority also took legal action against several suspects who were trading firearms, weapon parts and munitions on illegal web stores. Sasha W. himself is charged with using his own illicit online store called "DW Guns."
Security remains high in Germany following the November 13 attacks in Paris that left 130 people dead. On Thursday, German police commando units arrested two people suspected of "a serious act of violence endangering the state."
More than 300 police officers carried out two anti-terror raids in the city, eventually arresting a 28-year-old man without a passport and a 46-year-old Tunisian man, police said. The arrests came after a raid on an Islamic cultural center in the capital. The suspects were allegedly planning an attack on Berlin.
On Wednesday, Federal Criminal Police Office (BKA) President Holger Munch claimed that the number of "potential threats" in Germany has gone up.
"We have seen a significant increase since the caliphate was proclaimed," said Munch, DW reported. "Meanwhile, we have categorized a much greater number of people returning from Syria as having the potential to commit such crimes. That is certainly a major burden."
You can share this story on social media: