760 German citizens have joined ISIS, 200 returned home – Interior Minister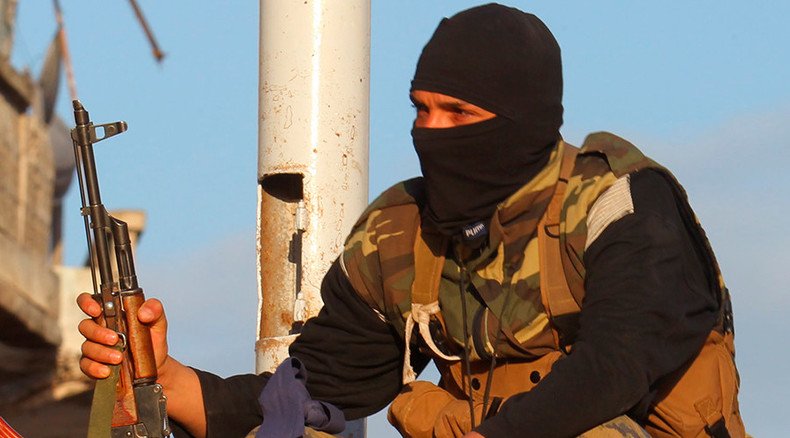 Germany has become home to hundreds of potential terrorists with real battle experience, country's Interior Minister revealed to national media. These are German citizens who joined radical Islamist groups in Iraq and Syria and are now coming home.
Former militants who used to fight in the ranks of so-called Islamic State (former ISIS/ISIL) and other terrorist groups against the troops of the Syrian and Iraqi governments are now coming home, raising the threat of potential terror attacks to a new high, German Interior Minister Thomas de Maiziere told Bild am Sonntag.
The number of potential attackers currently living in Germany is "higher than ever before," de Maiziere said, estimating the number of German citizens joining terrorists at 760 people, about one-fifth of them women, who usually do not fight among jihadists, but rather "assisting" the terrorists "in other ways," de Maiziere said.
The vast majority of Germans fighting in Syria and Iraq are men in their 20s who were raised in Germany and had German or double citizenship, De Maiziere added.
According to the minister, some 120 German citizens have died in the conflict in the Middle East; while about 200 have managed to return back home. The rest is still somewhere out there, participating in terrorist activities, he added.
Monitoring all of the "returnees" requires a lot of resources and is difficult for legal reasons, the minister mentioned, saying that German security agencies are monitoring only about 70 of the ISIS-linked jihadists that came back to Germany. Many of them are facing prison terms.
In given conditions it is impossible to give 100 percent security guarantee within the country, the minister said, but promised to do everything possible to ensure security and freedom to all of the German citizens.
So far, none of the signals about certain refugees flooding into Germany being linked to terrorist activities have proven to be true, De Maiziere said.
According to Russia's Foreign Ministry, there are about 25,000 foreigners among the militants of so-called Islamic State.
The conflict in Syria has raged since February 2011, claiming an estimated 230,000 lives and making about 4 million people into refugees.
You can share this story on social media: