Munich Jews battle in court over Holocaust remembrance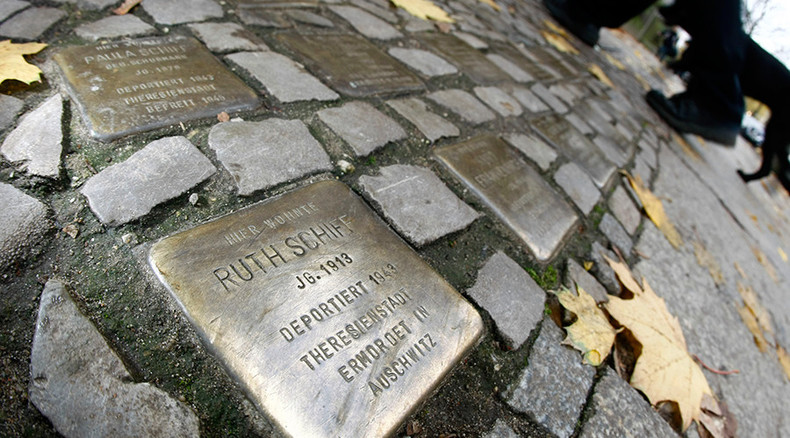 Two Jewish groups in Munich are at odds over how to remember the Holocaust. The situation has escalated, and now one of the groups is suing the city. The argument centers on 'Stolpersteine' - bronze memorial plaques that can be found all over Germany, but not in Munich.
In July, Munich voted to continue the ban on Stolpersteine first introduced in 2004.
The brainchild of German architect Gunter Demnig, Stolpersteine, or 'stumbling stones', have spread from Berlin to over 1,000 German municipalities and 20 European countries since 1996. The stones are important for their role in honoring the Jewish victims of Nazi Germany. According to The Local, some 55,000 plaques are in existence, symbolizing the victims of the Holocaust, which claimed the lives of roughly six million people.
READ MORE: US, Canada, Ukraine reject UN resolution condemning glorification of Nazism; Moscow 'bewildered'

But Munich remains the only major German city without Stolpersteine, which has polarized the local Jewish community, in part because some 4,500 Jews were killed in the city alone.
The Jewish Community of Munich and Upper Bavaria (IKG) stands firmly against the suggestion to install the stumbling stones, and the city authorities are listening - against the wishes of other Jews who are in favor of laying the plaques.
According to IKG's president, Charlotte Knobloch, herself a Holocaust survivor, the stumbling stones are a desecration of the memory of the dead, as well as being "dishonorable and impious" - words she used in 2014 when writing to the city parliament, which sided with her.
In fact, it was Knobloch's original initiative that led to the Stolpersteine ban 11 years ago.
Read more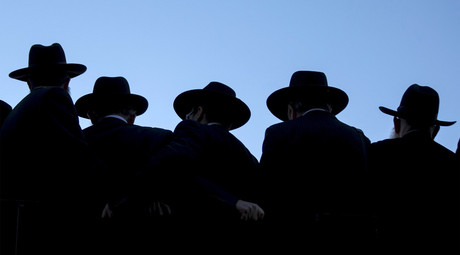 Her reasoning is that Holocaust survivors should never be remembered with monuments placed on the ground, as many survivors are reminded of the dead or dying, who lay on the floors of concentration camps as German soldiers walked all over them.
Outside of the IKG, there are thousands of disgruntled Jews who stand against Knobloch's position - many of them relatives or children of Holocaust survivors. They announced a lawsuit on November 25, the 74th anniversary of the murder of 1,000 Munich Jews in Kaunas, Lithuania.
For Peter Jordan, whose parents both died at the hands of the Nazis, the stones are "an essential part of the post-war culture of remembrance," and Munich's other initiatives just don't match up to it - including wall plaques and columns, or 'Stelen'.
However, some building owners won't agree to wall plaques, meaning that the alternative - columns - have to be placed outside. This consequently exposes the columns to various damage and can mean they get in the way of cyclists and pedestrians.
"People who own the buildings and the families of victims are unwilling to take on liability for wall plaques in the case of them being damaged," Terry Swartzberg, an American Jew now residing in Munich told The Local.
'It's only a belief': 87yo German Neo-Nazi Granny jailed for denying Holocaust
Swartzberg is also one of the main driving forces behind the Stolpersteine campaign. He says the regulations for public space in Germany actually deem Stolpersteine an acceptable obstacle to everyday life, especially as "1,000 other communities in Germany looked at [the idea] before approving them."