Russia to suspend visa-free travel with Turkey after Su-24 downing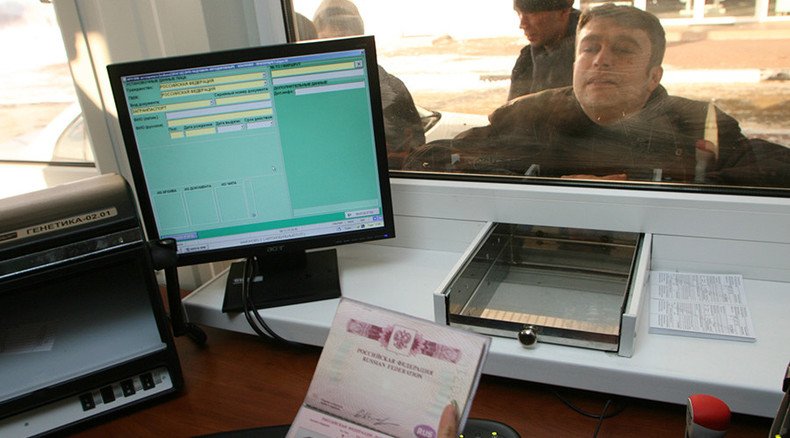 Russia is suspending its visa-free regime with Turkey from January 1, 2016, Foreign Minister Sergey Lavrov said. The announcement comes in response to the downing of a Russian warplane by the Turkish Air Force earlier this week.
"We have decided to suspend the visa-free regime between Russia and Turkey. This decision will come into force on January 1," Lavrov said on Thursday, after a meeting in Moscow with his Syrian counterpart Walid Muallem.
Lavrov also called the suspension of visa-free travel between Russia and Turkey "not an empty threat but a real warning."
Turkey has established a flow of militants in different directions, Lavrov also said, stressing that Turkish authorities are not willing to cooperate on the issue of sharing information about Russian citizens on its territory.
"This year, Russia requested information about its citizens detained in Turkey on suspicion of terrorist activities. All requests were left without response," the foreign minister said during the press conference.
At the same time, according to Lavrov, 200 Russian citizens were deported from Turkey in 2015 for alleged engagement in illegal activities.
"Despite the [existing] agreements, Russia was informed in advance about the deportations only in seven cases. In all other cases, people were deported without notifying Russia, with some of them being sent to other countries, including those that pursue an unfriendly policy towards Russia," he said.
According to Lavrov, Russia will insist on adding the militant group responsible for killing the pilot of the downed Russian bomber to the official list of terrorist groups in Syria. The list is due to be drafted by the International Syria Support Group for approval by the UN Security Council.
The militants responsible for the death of the Russian Marine killed during the rescue operation in Syria should also be included in this list, Lavrov added.
Visa-free travel between Russia and Turkey was introduced in April 2011 following an intergovernmental agreement.
It allowed Russian citizens to stay in Turkey for 30 days without a visa and vice versa.
Earlier, the Kremlin had issued a travel warning, saying Turkey was an unsafe destination for Russians.
The move was followed by the biggest tour operators in the country terminating their business with Turkish hotels and resorts.
Turkey has long been a favorite tourist destination for Russians, with more than three million visiting the country last year. During the first half of 2015, Turkey has hosted some one million Russian holiday makers.
READ MORE: Turkish firms could lose construction business in Russia
On Tuesday, a Russian Su-24 bomber was shot down by a Turkish F-16 fighter jet near the Turkish-Syrian border.
One Russian pilot was killed by Syrian rebels while parachuting to the ground, while his compatriot was rescued and returned safely to the Khmeimim airbase.
Despite claims from Ankara, Moscow maintains its jet, which crashed in Syria, had not violated Turkey's airspace.
Following the attack on the Russian bomber, Moscow announced three steps to be taken: the provision of aerial cover by fighter jets for every airstrike; the boosting of air defense by deploying guided missile cruisers off the Latakia coast, and suspending all military-to-military contacts with Turkey.
LISTEN MORE:
You can share this story on social media: