Turkish firms could lose construction business in Russia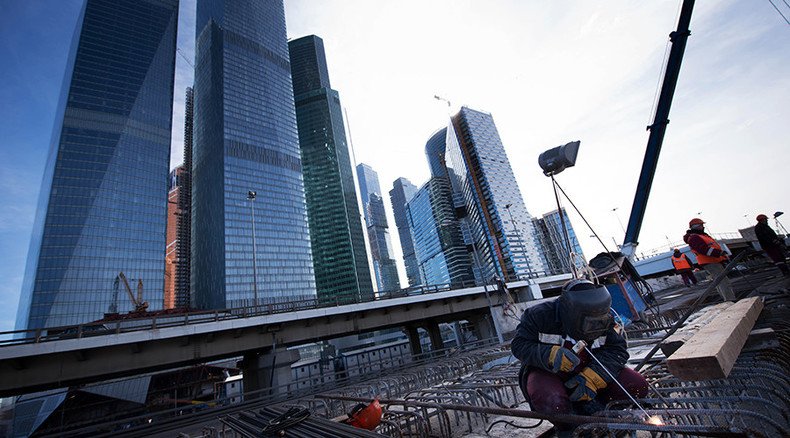 One of the biggest players in Russia's building boom could soon lose its share. Turkish construction firms may be banned from the country as a part of the Kremlin's economic response to Turkey shooting down a Russian jet in Syria.
Russia's Housing and Construction Minister Mikhail Men didn't exclude the possibility of a ban, saying on Thursday that the credibility of Turkish companies has been undermined.
This could significantly improve the position of domestic contractors as Turkish firms are one of the key players on Russian construction.
Turkish building companies have been in Russia since the 90s. They managed to take leading positions in the country's major projects, such as the construction of the 'Moscow City' business center and the reconstruction of the State Duma.
Currently Turkish companies do not participate in government building projects since they are financed by the state budget. But they are actively involved in commercial projects. The largest Turkish construction firms Enka, RenaissanceConstruction and Ant Yapi are building skyscrapers and business centers in Moscow and the Russian regions.
The ban could also apply to Turkish workers in Russian construction. Over 87,000 Turkish nationals are working in Russia as of November 2015, statistics from Federal Migration showed. Most of them were working on construction sites.
On Thursday, Russian Prime Minister Dmitry Medvedev ordered the cabinet to come up with a list of economic measures in response to the jet incident.
The Kremlin is considering introducing a food embargo, restrictions on customs duties and financial transactions, as well as restrictive measures for trade, services and investments.
The Turkish Stream project to deliver Russian natural gas to Turkey, and the construction of a nuclear power plant in the country could also be canceled, according to the Russian Minister of Economic Development Aleksey Ulyukaev.
You can share this story on social media: