2 million bees escape crashed vehicle, paralyze busy Chinese highway (VIDEO)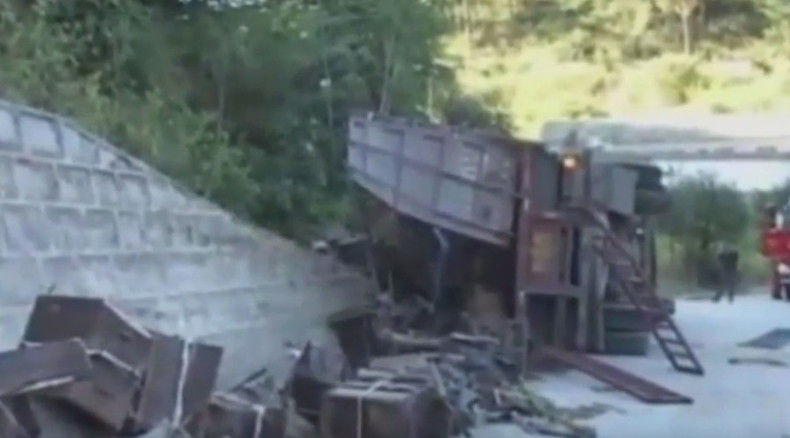 Over two million bees have "seized" one of China's busiest highways, causing gridlock and chaos. The insects escaped when a truck they had been in crashed in the southwestern Yunnan province. It took six beekeepers and 20 hours to recapture the swarm.
Firefighters, deployed to the section of a national motorway passing through Lincang, had to deploy spraying water to calm down the buzzing cargo.
Authorities hired six professional beekeepers who helped to recapture all of the bees. Without their help the owner, whose name remains unknown, would have lost around 420,000 Yuan (or about $65,733), the Daily Mail reported.
The truck was carrying around 200 boxes, which opened and scattered on the road as it overturned, China's People's Daily Online said.
The beekeeper and a driver sustained injuries and multiple bee stings. They are undergoing treatment at a local hospital, where they were taken. They are now in a stable condition.
The owner's three dogs died from stings.
This is the second known such accident with bees in China this year. In March millions of bees swarmed a highway in China's Zhejiang province after the vehicle carrying them was hit by a truck. Back then, the bees were freed from around 100 boxes which were thrown open and scattered across the road. Many of the irritated bees also attacked keepers who tried to drive them back into the boxes.