It's me, Phuc Dat Bich! Man has to prove name to use Facebook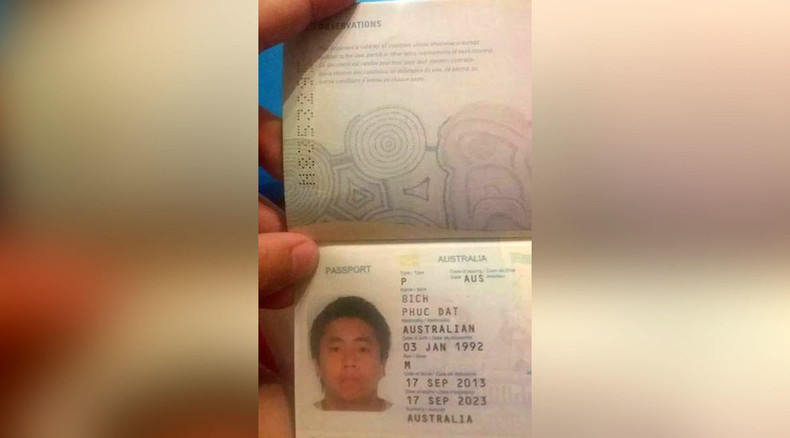 An Australian man of Vietnamese descent has had to share a photo of his passport on Facebook to prove that he is really is called Phuc Dat Bich, after the social network had banned him several times from using the name on the site.
Phuc Dat Bich, 23, irritated by Facebook friends who mocked him and questioned the truth of his name, had no choice but to post a photo of his passport to prove all the non-believers wrong.
"Having my fb [Facebook] shut down multiple times and forced to change my name to my "real"name, so just to put it out there," he wrote in a post that accompanied the photographic proof of his name.
READ MORE: Denver's Isis Books & Gifts store - no relation to terror group - vandalized
"I've been accused of using a false and misleading name of which I find very offensive. Is it because I'm Asian? Is it?" noted the man, whose name is actually pronounced as "Phoo Da Bic".
The post has garnered almost 130,000 likes on Facebook and has been shared more than 65,000 times.
READ MORE: Isis Pharmaceuticals considers rebranding after Paris attacks
This is not the only example of Facebook banning its users for "inappropriate" names.
Just recently a woman called Isis said on Twitter that Facebook won't let her in because of her name, which is the same as terrorist group Islamic State's former acronym.
Facebook thinks I'm a terrorist. Apparently sending them a screenshot of my passport is not good enough for them to reopen my account.

— Isis Anchalee (@isisAnchalee) November 17, 2015
The social network's strict "real-name" policy, introduced to make users accountable for what they say, has long been a matter of dispute. In October, Facebook's chief product office Chris Cox had to issue an apology about the matter to a large number of users, including transgenders, members of the LGBT community, and others who might be offended. Cox promised to tweak the regulation to allow more 'unusual' names to use the site freely.
You can share this story on social media: