Russia, US remove potential 'dirty bomb' parts from Antarctica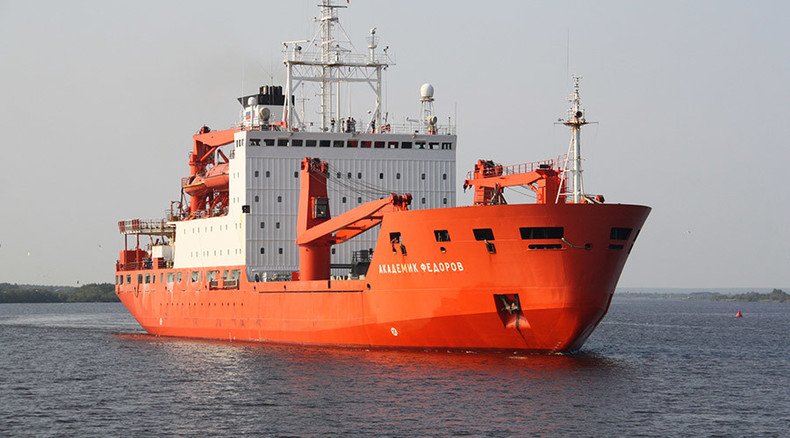 Russia and the US have removed radioactive components from Antarctica that were left unprotected and could have been used by terrorists to craft a "dirty bomb," said Valery Lukin, deputy head of the Arctic and Antarctic Research Institute.
READ MORE: ISIS says Russia targeted over Syria campaign, shows alleged Sinai jet 'bomb'
"Four radioisotope thermoelectric generators and four sources of ionizing radiation, which were used in different equipment, have been removed from Antarctica within the framework of the joint Russian-American program," Lukin, who is also in charge of the Russian Antarctic Expedition (RAE), told TASS.

"These radioactive sources may be used by international terrorism for making a dirty bomb," he added.
READ MORE: Smugglers in Moldova 'repeatedly tried' to sell radioactive material to ISIS
According to Lukin, malefactors had previously attempted to get their hands on derelict radioactive devices, "but not in Antarctica."

The equipment, which has been recently removed by Russia and the US, had been stored in autonomous research facilities without security protection.

It would have been quite easy to snatch it under the guise of tourism, nongovernmental activities or establishment of a record, the scientist said.

"Under these pretexts, terrorist organizations could get to Antarctica and illegally remove these sources," he said.
The radioactive devices were taken out from the Antarctic last year and this, with the process going to plan despite the deterioration of relations between Moscow and Washington, Lukin said.

One of the holds of the Russian research vessel Akademik Fedorov was remodeled to carry radioactive cargo in order to perform the transfer.

After arriving in Russia, the hazardous devices were handed over to the country's atomic energy agency, Rosatom, for utilization.
READ MORE: Sweden raises terror threat level to second highest citing 'concrete information'
The equipment was initially delivered to Antarctica in the 1960s and 1970s to be used at the Soviet seasonal field bases in Antarctica as sources of energy.

A so-called "dirty bomb" is a weapon of mass destruction that combines radioactive material with conventional explosives.

It could be aimed to contaminate the area around the explosion, serving primarily as an area denial device against civilians.
You can share this story on social media: