Sweden raises terror threat level to second highest citing 'concrete information'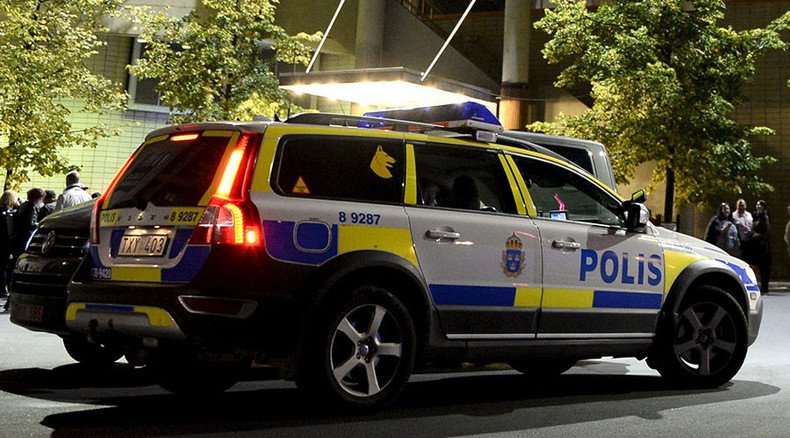 Sweden's security chief has raised the country's terror threat level to four on a scale of five, citing "concrete information." An investigation has been launched regarding the "preparation of terrorist offenses."
"One of the reasons for the increase is that the security service has received concrete information and concluded that we must act within the framework of our counter-terror work," Sweden's Security Police (SAPO) said in a statement.
"The strategic threat assessment is based partly on what is known in the present, and on possible future developments..." the statement continues, noting that the threat level is "assessed continuously" and "may change."
It goes on to state that the chief prosecutor at the National Security Service has launched a preliminary investigation regarding "preparation for terrorist offenses."
The decision to raise the terror threat level was based on data from the National Center for Terrorist Threat Assessment. The center is responsible for producing threat assessments for Sweden and Swedish interests abroad.
The statement concluded by noting that Sweden has a large number of people returning to the country after having participated in combat in Syria and Iraq.
The raised terror threat level comes after Sweden – which has received the most refugees per capita in the EU – introduced temporary border controls to halt the influx of refugees and to screen those trying to enter the country illegally.
Sweden's migration minister warned refugees earlier this month that they would be deported back to Germany or Denmark if they did not find their own accommodation.
"Those who come here may be met by the message that we can't arrange housing for them," Migration Minister Morgan Johansson told reporters. "Either you'll have to arrange it yourself, or you have to go back to Germany or Denmark again."
Fierce debate has been sparked surrounding the refugee crisis, after it was reported that one of the men responsible for the Paris attacks was believed to have entered Europe as a refugee via Greece, using a fake Syrian passport which was found at the scene of the carnage.
You can share this story on social media: