Syrian passport found at Paris attack scene belongs to asylum seeker - Serbian Interior Ministry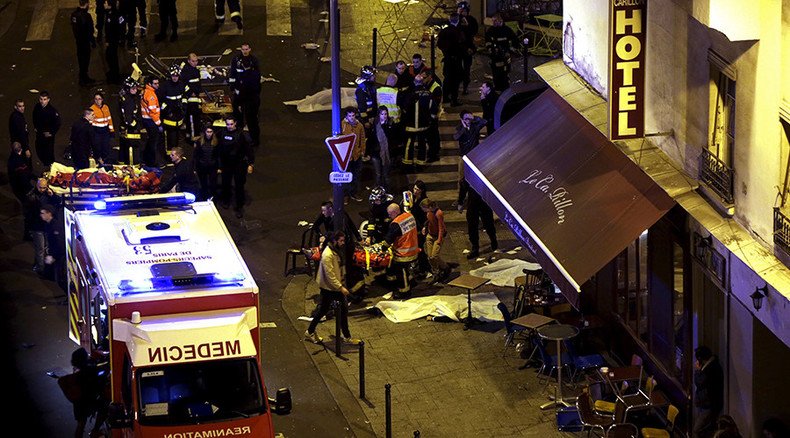 One of the suspected Paris attackers, a holder of a Syrian passport found near his body, crossed into Serbia on October 7 seeking asylum, Reuters reports citing the Serbian Interior Ministry.
"One of the suspected terrorists, A.A., who is of interest to French security agencies, was registered on the Presevo border crossing on October 7 this year, where he formally sought asylum," the ministry said in a statement.
The Presevo border crossing separates Serbia from Macedonia.
"Checks have confirmed that his details match those of the person who on October 3 was identified in Greece. There was no Interpol warrant issued against this person," the statement added.
Greek authorities said the passport matched one used by a refugee who arrived on the Greek island of Leros on October 3, and then traveled on to Croatia and Austria.
The Serbian newspaper Blic gave the name of 25-year-old Ahmed Almuhamed, while Le Figaro disclosed another terrorist called Abbdulakbak B, who was born in 1990.
It has also been revealed by Le Figaro – citing unofficial medical sources – that two boys aged 15 and 18 were among the dead militants.
A group of terrorists carried out multiple attacks across Paris on Friday evening, killing 129 people and wounding 352 others. Of the wounded, 99 are currently in critical condition.
You can share this story on social media: