Russia won't boycott Rio 2016 Games – Olympic boss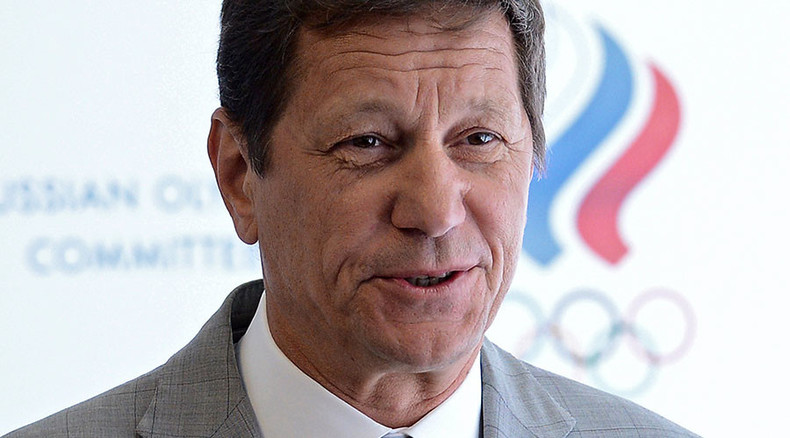 Russian athletes won't boycott the Rio Olympics in response to the suspension of the national track-and-field federation, as sport should not be mixed with politics, Aleksandr Zhukov, the head of the Russian Olympic Committee (ROC), said.
"We strongly object to the interference of politics in sports; we strongly object to any type of boycotts," Zhukov told journalists after an extraordinary session of the ROC in Moscow.
However, the official rejected suggestions that Russian track-and-field athletes compete under the neutral Olympic banner in Brazil.

"Russian athletes must compete under the Russian flag. This is our principal position and we're going to insist on it," the ROC president stressed.
READ MORE: 'Blatant injustice:' Russian two-time Olympic champion criticizes IAAF ban
Zhukov also said that the Russian Olympic Committee feels "serious support" from the IOC.
"In the memorandum that we've signed, it's formulated that we must ensure the participation of Russian athletes at the Olympic Games in Rio de Janeiro. But it won't require a lot of hard work," he explained.
During the ROC's extraordinary session, a special commission was put together to deal with doping violations in the All-Russian Athletics Federation (ARAF), which were revealed in a report from the World Anti-Doping Agency (WADA) on November 9.
The body will be headed by Gennady Aleshin, the chairman of the UNESCO Fund for the Elimination of Doping in Sport.
According to Zhukov, the commission will continue its work until Russian track-and-field athletes are given the green light to take part in next year's Olympics.
Russia's aim here is not to fend off accusations, but free its sport from doping, he stressed.
The ROC head reiterated that the country is ready to fulfill all of the recommendations made by WADA and the International Association of Athletics Federations (IAAF).
Last Friday, the IAAF followed WADA's recommendation and suspended Russia's track-and-field team from all competitions, including possibly the Rio Summer Olympics in 2016 and the world championships in the US in 2017.
LISTEN MORE: