'Plane security concerns' ground EU leaders in Turkey – report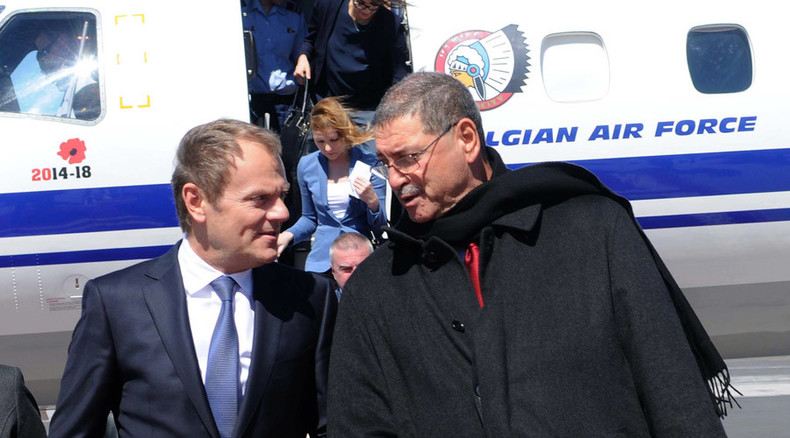 Several top EU officials, including Donald Tusk and Jean-Claude Juncker, were unable to leave Turkey for Brussels due to "a security concern regarding their plane," Reuters reports. It comes as European services are on high alert after attacks in Paris.
Tusk, President of the European Council; and Juncker, President of the European Commission, were grounded in the Turkish resort city of Antalya on Monday after meeting with G20 leaders.

The officials had been due to leave for Brussels on the Belgian Air Force plane that they normally use.
READ MORE: Belgian police fail to detain Paris attack 'organizer' in 4-hour raid of Brussels' 'jihadist hotbed'
However, an unnamed EU official told Reuters that the two will have to wait for another aircraft on Tuesday due to security concerns "about the plane." Turkish services have reportedly been investigating the concern in question.

The delay did not affect other flights to and from Antalya.
Earlier in the day, anti-terror raids were carried out in Belgium as part of a manhunt for terror suspects linked to the deadly spate of attacks in France. At least 129 people were killed and more than 350 wounded on Friday in coordinated terror acts in Paris for which Islamic State (IS, ISIS/ISIL) has claimed responsibility. The alleged sponsor and mastermind of the massacre is now believed to be a Belgian national, who has also been an IS executioner in Syria.