7 suspected of links with Paris attacks arrested in Brussels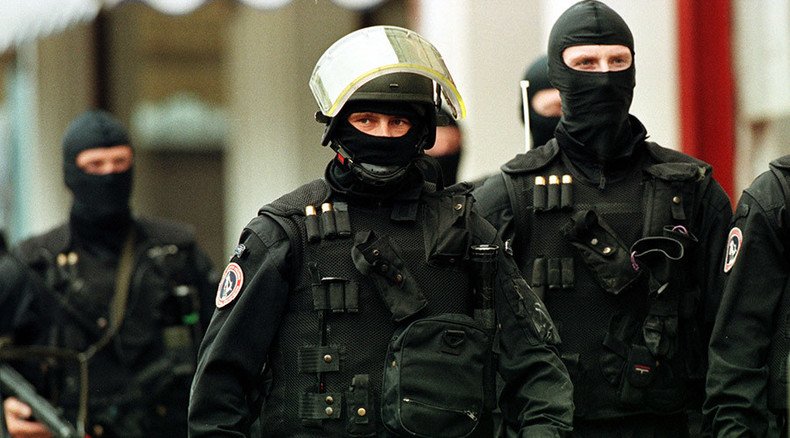 Belgian police have arrested seven people suspected of being linked to Friday's deadly attacks following a raid on an immigrant quarter of Brussels, which has become notorious for being an Islamist hotspot.
The arrest were carried out in the Molenbeek area of the Belgian capital after it was discovered that two of the cars suspected of being used by attackers in Paris were registered in the country.
At least one of the detained was in Paris at the time of the terror attacks, Belgium's Prime Minister Charles Michel said.
The two gunmen involved in the terror assaults in Paris were French citizens living in Belgium, Belgian officials have reported, according to Reuters.
Michel has also urged the government to do more to stop radicalization of the country.
"I do not want any preachers of hatred on Belgian soil! There is no place for them in Belgium," Michel wrote on Twitter.
"Belgium has a central position at the heart of Europe, a small country whose local scale favors the movement of people with hostile intent," Michel said, adding that his center-right coalition is addressing the issue.
As of now, out of the 129 victims of the terror attacks in Paris, at least two were Belgian nationals.
"Police operations will go on," Reuters cited Michel as saying on the RTL TV channel. Belgian media reported that a police operation in Molenbeek, inhabited by large number of families originating from Morocco and Turkey, continued overnight.
Earlier, witnesses of the Paris massacre reported that two cars linked to the attacks, one near the Bataclan music hall and another near the restaurants Le Petit Cambodge and Le Carillon, had Belgian license plates.
One of these cars hired in Belgium by a French citizen was stopped on the Belgian border early on Saturday morning, a French prosecutor said.
A further inquiry into the Paris massacre brought Belgian law enforcement into the Molenbeek neighborhood, a poor quarter with a primarily Muslim population in the heart of the capital of European politics. The neighborhood has made it into terror headlines many times.
The Islamists who staged an attack on a Paris kosher grocery in January mounted a simultaneous attack on the Charlie Hebdo magazine, and the fanatic, who attempted to massacre passengers of a Thalys high-speed train from Brussels to Paris in August, all acquired weapons for terror acts in Molenbeek.
A French citizen who shot four people dead at the Jewish Museum in Brussels had spent some time in Molenbeek before going on the rampage.
READ MORE: At least 3 dead in shooting near Jewish Museum in Brussels
In January, law enforcement thwarted an alleged plot to attack Belgian police stations. The operation in the eastern town of Verviers ended up with two suspects with connections to Molenbeek being killed.
The mayor of Molenbeek district acknowledged that Islamic radicals use the neighborhood, almost entirely populated by Muslims, as a convenient transfer point on the main crossroad point of the continent.
According to official estimates last year, Belgium contributed no less than 300 fighters who took part in the Syrian conflict on the side of jihadists attacking the regular Syrian Army. When these men return home, they come radicalized and with knowledge of handling weapons, PM Charles Michel acknowledged.
Belgian Interior Minister Jan Jambon said on television that in his opinion Brussels, and the Molenbeek neighborhood in particular, represent a national problem and promised to personally overview the wipeout of operations there. The minister laid the blame for the situation on mass immigration.
READ MORE: 'Terrorists trying to split French society & alienate Muslim community'
Belgian Federal Home Affairs Minister Jan Jambon described Brussels as a weak link in Europe's fight against terror. "The thing that keeps me awake at night is the guy behind his computer, looking for messages from IS [Islamic State] and other hate preachers," Jambon said during a debate last week.
The minister also warned that European terror networks have turned PlayStation 4 gaming consoles into an undercover communication tool. "PlayStation 4 is even more difficult to keep track of than WhatsApp," the minister said.
LISTEN MORE:
You can share this story on social media: