Turkey to be offered €3bn to help curb influx of refugees to EU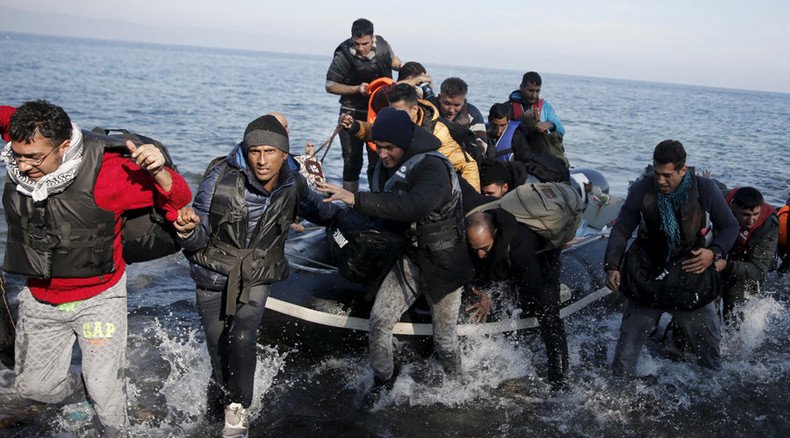 German Chancellor Angela Merkel and other EU leaders want to clinch a €3-billion deal with Ankara to curb the influx of asylum seekers coming to Europe from Africa and the Mideast. The EU wants Turkey to beef up its border patrols with Greece in return.
The EU leaders have agreed to invite Turkish President Recep Tayyip Erdoğan to a special summit in Brussels to speed up an agreement that would see Turkey patrolling the EU's southern border with Greece in an attempt to halt the flow of refugees.
"It was decided that there will be a European Council with Turkey invited," French President Francois Hollande told reporters after a meeting of EU leaders in the Maltese capital on Thursday. "It could be held at the end of November or beginning of December," he added.
The executive European Commission proposed to EU leaders, meeting in the Maltese capital of Valletta, that Ankara be offered a "refugee grant facility," worth up to €3 billion, to help Turkey accommodate over two million Syrians, Reuters reported. More than 650,000 of the 800,000 refugees who have reached EU countries by sea this year have left from Turkey, according to AFP.
In return for its help, Ankara wants the EU to provide visa-free travel for Turkish nationals, and a resumption of negotiations on Turkey's long-stalled application to join the 28-nation bloc, AFP reported.
Of the €3 billion ($3.2bn), 500 million would come from the EU budget and the rest, under the Commission proposal, from the 28 member states according to their national incomes.
No EU country has yet committed to paying its share of the €3-billion bill, except Britain, according to the Guardian. While in Valletta, Prime Minister David Cameron offered €400 million for the Turkey plan.
The current refugee crisis, dubbed the worst since WWII, has already proved to be a real challenge for Europe. Germany (population 80 million) may receive 1.5 million asylum seekers this year alone. It has already accepted more asylum applications than any other European nation, with a number of critics pointing to a high number of uneducated and illiterate people coming to the country.
On Wednesday, Finance Minister Wolfgang Schäuble compared it to an avalanche that could engulf Europe, warning that EU member states could see the crisis getting even worse.
"Avalanches can be triggered if any careless skier hits the slopes and moves a little snow," Schäuble noted.
"Whether we are already in the situation where the avalanche has already reached the valley below, or if we are in the situation where it is on the upper slopes, I don't know," the German finance minister told the Center for European Policy in Berlin.
As things stand now Germany is somewhere at the edge of anarchy and sliding towards civil war, or may become a "banana republic without any government," Hansjoerg Mueller of the Alternative for Germany party, told RT last week.
There has been a spike in hate crimes against refugees, with much far-right anger and criticism directed at Chancellor Angela Merkel's decision to suspend the Dublin Regulation, which stipulates that migrants and refugees can only claim asylum at a German port of entry.
READ MORE: Post-anniversary PEGIDA rally draws over 10,000 'anti-Islamization' protesters in Dresden
The migration crisis has given fresh impetus to the PEGIDA movement (Patriotic Europeans Against the Islamization of the Occident), whose activists staged a number of demos across Germany last month.
Some EU member countries are introducing temporary border controls to halt the influx of refugees and to screen those trying to enter the country illegally.
You can share this story on social media: