Historic Hollande-Rouhani dinner scrapped due to insistence on wine & non-halal meat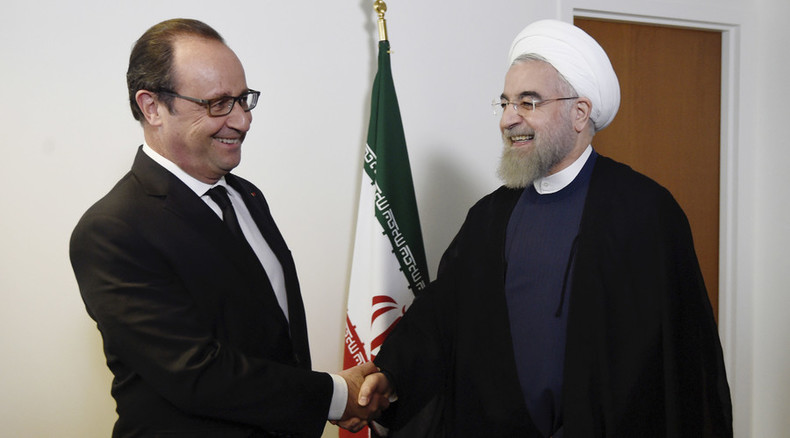 Iran's President Rouhani will visit France next week, but the historic visit will not feature a dinner with President Hollande. Why? Because the French wouldn't agree to serve halal meat and wouldn't budge on serving alcohol.
The formal lunch with the French leader was meant to take place at the Elysee Palace, but reports indicate it is not to be, according to France's RTL.
According to the news source, Rouhani refused on religious grounds. "A meal was contemplated, but fell apart," a source familiar with the issue said.
READ MORE: French derailing of Iran deal: Scoring points with Israel, selling guns to Saudis
But the request for halal food and the absence of wine should not have been unexpected. It is what the Iranian delegation normally requests on official state visits.
However, the French made clear they wished to find common ground, and therefore offered breakfast at the Elysee Palace instead. According to RTL, the Iranians found the idea unfavorable and therefore, rejected it.
In the end, a two-hour meeting was agreed upon, to take place on November 17 – excluding food.
READ MORE: Serious Syrian talks: Is Iran's involvement a game-changer?

Apart from Hollande, Rouhani is due to meet with those in the business sector, including the Minister of Economy Emmanuel Macron.
The French administration declined to comment on the matter of the meal.
You can share this story on social media: