Serious Syrian talks: Is Iran's involvement a game-changer?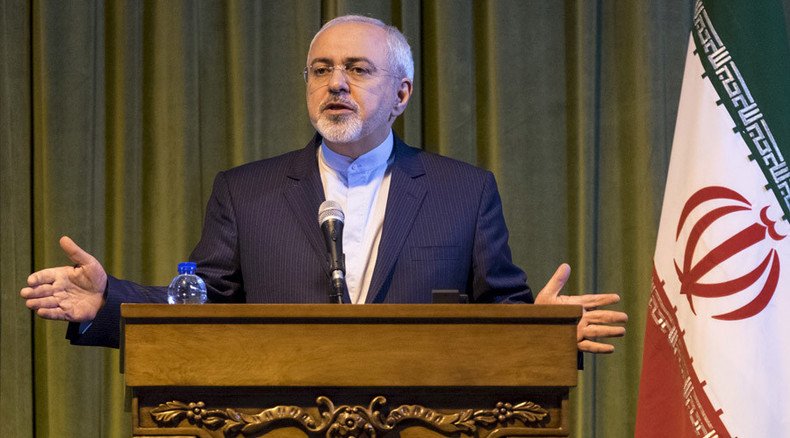 Iran's involvement is a reflection that all sides now understand the need for serious Syrian peace talks, says political writer Dan Glazebrook. The US understands that there is no viable military solution for each side any longer, he adds.
For the first time Iran is taking part in the international talks on the Syrian crisis. Iranian FM Mohammad Javad Zarif joined his counterparts in Vienna, Austria, for negotiations aimed at ending the nearly five-year war in Syria.
RT: What impact will Iran's participation in the talks have on diplomatic efforts to resolve the Syrian crisis?
Dan Glazebrook: Iran's involvement has been essential to any kind of serious attempt to get a peaceful resolution to this conflict. That has been clear from the start; Iran has been one of the main forces involved in aiding the Syrian people's struggle to prevent the total collapse of the state. Iran's importance was recognized back in January 2014 by Ban Ki-moon who actually organized for Iran to be involved in peace talks until that was sabotaged by the US. So, their role is absolutely crucial, this has been recognized for a long, long time.
READ MORE: 'All relevant actors' gather in Vienna for decisive Syria talks
And so, the real question is why now after years of basically trying to sabotage any Syrian peace talks have the US and the allies – the Saudis, Britain and so on – now come to their sense and suddenly decided to support Syria's peace talks. And I think the answer is very obvious – their side is on the verge of total defeat and this is the reason for their sudden Damascene conversion to peace talks which they have been consistently trying to sabotage for the last few years. So, Iran's involvement is just the reflection that all sides are now understanding the need for serious Syrian peace talks. Because the US understands that there is no viable military solution for each side any longer. It has been sabotaging the past because it thought it preferred to pursue a military option. If it continues with the solely military option it is just going to be a complete defeat and humiliation even worse than that they are facing at the present moment. So, Iran's involvement is crucial and this is very important step, absolutely.
Foad Izadi, Professor of Political Communication at the University of Tehran says Iran, which is a neighbor of Syria and has good relations with its government, has been trying for years to help resolve the crisis through a political process. As for why it took so long for Tehran to get an invitation to talks on Syria, that's a question to the US State Department, he said.
"It was the Americans that opposed Iran's presence at these meetings. And they should answer for it. They have historically difficult relations with Iran and they thought, I think, that if Iran is present at the table this will enhance Iran's international role. You know, the history of Iran-US relations: the US government has been trying to pressure and sanction the Iranian government. We have to ask the Americans why they have opposed having the Iranians at table for so long."
The statements, views and opinions expressed in this column are solely those of the author and do not necessarily represent those of RT.
You can share this story on social media: