S. African police fire stun grenades to disperse 3-day union strike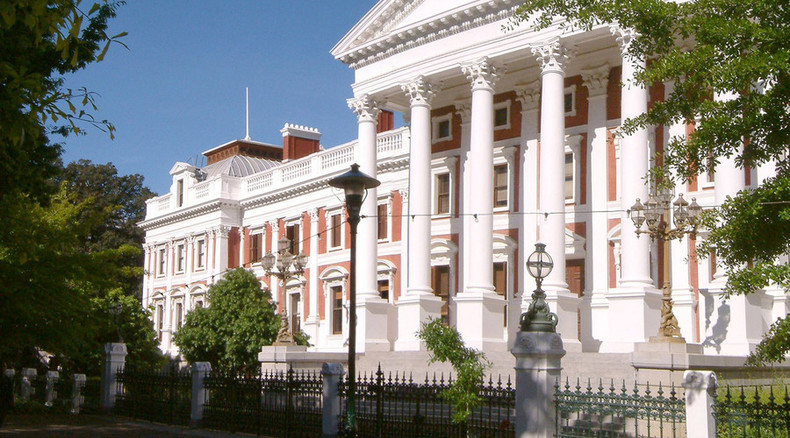 Riot police fired stun grenades at striking parliamentary workers in South Africa. Disgruntled over low pay, union members – many with ties with the ruling ANC party – chanted "The police must go!" Parliament hasn't functioned for the last three days.
According to Reuters, officers were physically carrying away members of the National Education, Health and Allie Workers Union (Nehawu) – an organization with a lot of clout, and ties to the ruling African National Congress Party.
The workers have caused the parliament to shut down for three days so far, as they gathered to protest at the Nacional Council of Provinces in Cape Town, according to witnesses.
READ MORE: S. African police fire tear gas, water cannon at thousands of students protesting fee hikes
They complain over bonus payments and the vetting process for state security, which targets union workers and management.
According to local reports by IOL News, the strike is spreading to the provinces now as well.