6.9 quake, powerful aftershocks strike off Chilean coast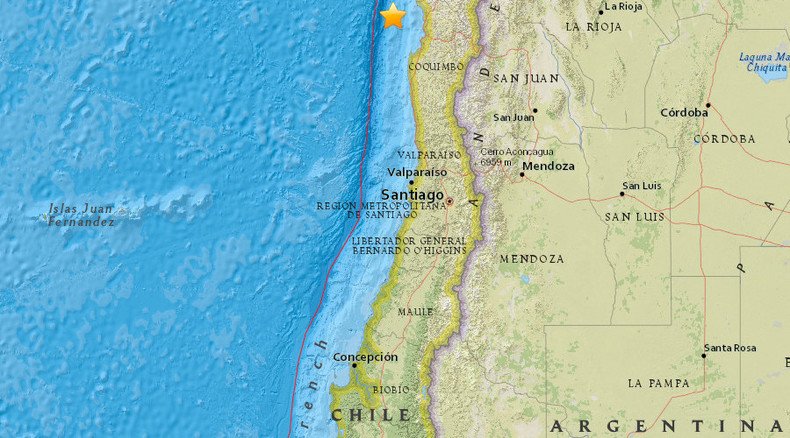 A 6.9 magnitude earthquake has struck off the coast of Chile, some 100 kilometers west of Coquimbo, according to USGS.
The epicenter of the earthquake was located at a depth of just 10 kilometers (6.2 miles), according to the United States Geological Survey, which initially reported it as having a magnitude 6.6.
The Pacific Tsunami Warning Center said that based on all available data they have received, there is no threat of a tsunami.
There were no immediate reports of any injuries or damage having occurred to local buildings. Chile's Navy confirmed that the parameters of the quake did not suggest a possible threat of a tsunami occurring.
The quake affected the same region as the deadly 8.3-magnitude earthquake in September, which killed at least 15 and forced over one million people to evacuate their homes, triggering tsunami warnings in California and Hawaii.
READ MORE: Huge 8.3 quake, over two dozen aftershocks shake Chile, trigger tsunami waves
Chile has a long history of major quakes, including the strongest recorded in recent history. At least 1,655 people were killed and 3,000 injured in the Great Chilean Earthquake of 1960.
You can share this story on social media: