CBC building in Toronto evacuated after shell found in 'donated' box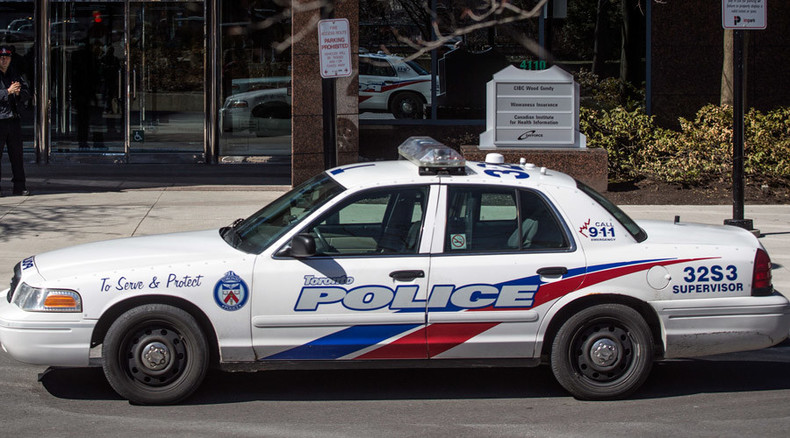 The CBC news corporation's building in Toronto, Canada was briefly evacuated after a "donated" shell was found in the shipping and receiving department.
Witnesses said on Twitter the area was closed off, while security told everyone to stay away from the entrance. Paramedics and fire brigades arrived on the scene.
After about an hour, the staff was allowed back inside and the area reopened.
Police received a call from CBC at about 1:39 pm local time reporting that a shell had been discovered in the shipping and receiving department. The box with the shell was donated to CBC Archives, according to the channel.
"Once they take a look and do their initial assessment we'll know whether or not it's literally just an antique shell or if we need to investigate further," Toronto Police Constable Victor Kwong said as quoted by Global News.
Members of the police's Chemical, Biological, Radiological, Nuclear and Explosive unit are now at the site and the military has also been called to take part in the investigation.
The channel said their staff are "safe". CBC News Network, CBC Television and CBC Radio continued to broadcast during the evacuation.
Later CBC reported that the shell contained no explosives.
CBC, the Canadian national public radio and television broadcaster, was founded in 1936. Its Toronto office is located in the Canadian Broadcasting Center – a huge 160,000 square meter building that CBC wanted to sell last year.