Scientists design 'bio-grenades' to hit cancer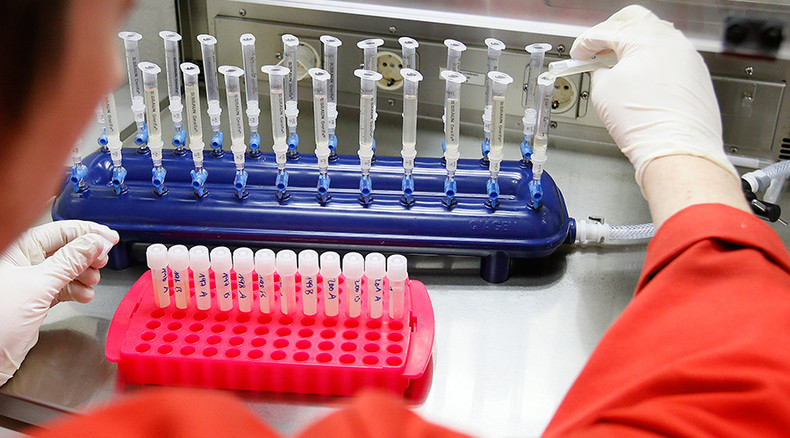 British researchers have been working on a potential breakthrough in cancer treatment by creating hit-activated 'grenades' that accurately deliver treatment to cancerous tissues and spare healthy cells.
The new method of treating cancer is based on the use of liposomes – tiny globular structures that normally carry molecules around the body delivering them to different cells.
A team from the University of Manchester, UK, has turned these bubbles into "bio-grenades" by filling them with cancer-killing drugs usually used in chemotherapy and enhancing them with a heat-activated trigger.
"Temperature-sensitive liposomes have the potential to travel safely around the body while carrying your cancer drug of choice," Kostas Kostarelos, study author and professor of nanomedicine at the University of Manchester, said in the university's press-release.
"Once they reach a 'hotspot' of warmed-up cancer cells, the pin is effectively pulled and the drugs are released. This allows us to more effectively transport drugs to tumors, and should reduce collateral damage to healthy cells," he added.
Professor Kostarelos also emphasized the modified liposomes 'explode' and release their contents only at 42 degrees Celsius. They are stable at lower temperatures thus allowing scientists to control the process of drug delivery by warming up cancer tumors.
In an interview to the BBC, Kostarelos said hit pads could be used for warming 'surface' tumors in case of skin, head and neck cancer. Probes and ultrasound are being mooted as possible tools for heating tumors inside the body.
"Although this work has only been done in the lab so far, there are a number of ways we could potentially heat cancer cells in patients – depending on the tumor type – some of which are already in clinical use," he said in the press release.
The new method has been tested on mice implanted with colon and rectal cancer tumors. It has resulted in "greater uptake" of chemotherapy drugs in tumors, with reduced side effects and "moderate improvement" in the rodents' survival rates.
The team has conducted two studies. The first research deals with developing a method of using heat-activated fat bubbles to precisely target cancer tumors, while the second focuses on finding the best combination of liposome and medication to maximize the treatment.
The research findings will be presented at the National Cancer Research Institute (NCRI) Cancer Conference in Liverpool scheduled to start on Sunday.
The study findings have been praised in academic circles. Professor Charles Swanton, chair of the 2015 NCRI Cancer Conference, has called it "a holy grail of nanomedicine."
"These studies demonstrate for the first time how they can be built to include a temperature control, which could open up a range of new treatment avenues. This is still early work but these liposomes could be an effective way of targeting treatment towards cancer cells while leaving healthy cells unharmed," Swanton added, as quoted by the University of Manchester press release.