Israel legalizes 800 homes in W. Bank settlements, says homes aren't new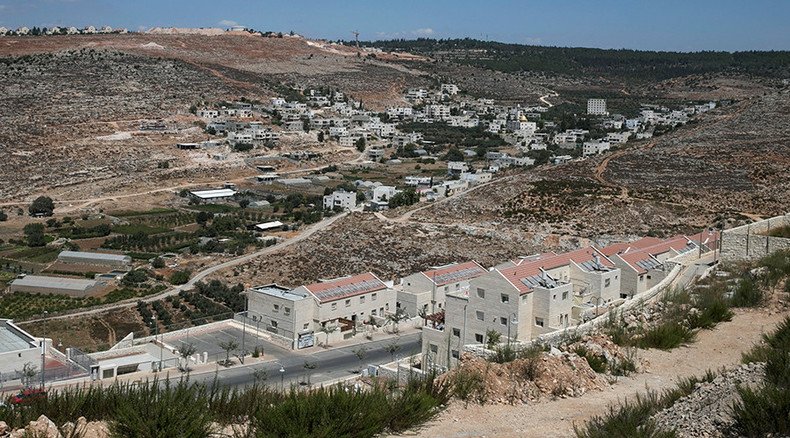 Israel has legalized about 800 homes in four settlements in the West Bank, the Interior Ministry said. The decision comes amid increasing violence across the occupied Palestinian territories and Israel, which has resulted in dozens of casualties.
The homes include 377 in the Yakir settlement, 187 in Itmar and 94 in Shilo in the northern West Bank, and 97 homes in the Sansana settlement in the West Bank's southern Judaean Mountains, the ministry said.
Israeli authorities took this decision two weeks ago, but it was only revealed to the media on Friday.
According to Hagit Ofran, a spokeswoman for Israeli settlement watchdog Peace Now, "these aren't new constructions but rather homes built in settlements recognized by Israel in areas that until now didn't have any urban planning."
READ MORE: Israeli president says govt has 'right' to build West Bank settlements
"Even if it doesn't have the same impact that the announcement of new settlements would, it's undeniably a gesture from [Israeli Prime Minister Benjamin] Netanyahu," she said.
The Israeli Interior Ministry's decision has been made amid escalating violence across the occupied Palestinian territories and Israel. Dozens of Palestinians have been killed by the IDF. During the same period, at least 11 Israelis have also died in attacks.
READ MORE: Thousands rally in Hebron funeral procession for 5 Palestinians 'killed by IDF' (PHOTOS)
Israeli settlements in the West Bank have been a subject of fierce debate between Tel Aviv and Palestine. The international community has repeatedly said they are illegal, while the Palestinians see the West Bank as part of their future independent state.
The UN Security Council is set to debate a draft resolution submitted by New Zealand aimed at halting the recent spike in violence. The draft demands both Israel and Palestine take steps "to end the violence, avoid incitement and protect civilians." It calls on them to refrain from "provocative acts, including acts that threaten the historic status quo of holy sites in Jerusalem."
READ MORE: 13,000 Palestinian buildings to be demolished in West Bank – UN report
However, Israeli Envoy to the UN Danny Danon said the draft resolution had been rejected by Israel, describing it as "destructive instead of being constructive," as cited by Israeli media.
"The only way to achieve peace is through direct talks between the parties," Damon said, adding, "The best way to reduce tensions in the region is to urge President Abbas to accept Prime Minister Netanyahu's call to meet with him."
You can share this story on social media: