Dust, debris, panic: Moment deadly Afghanistan-Pakistan earthquake strikes (VIDEO)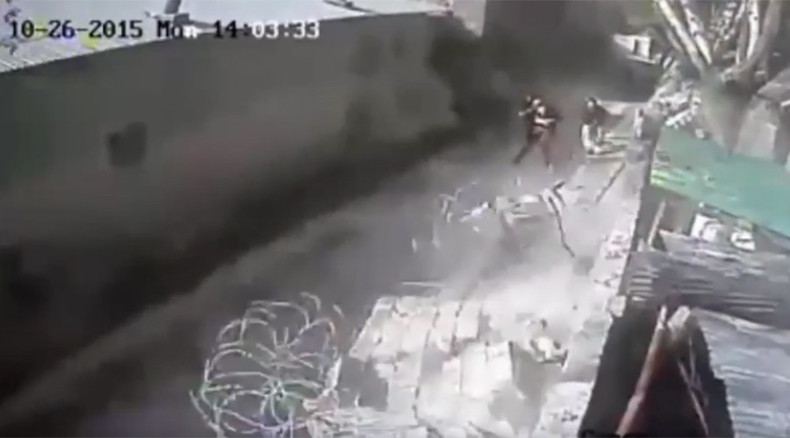 Terrifying footage has emerged of the moment the magnitude-7.5 earthquake hit Afghanistan and Pakistan, killing over 360 people. The CCTV clip shows people running in panic, structures trembling and finally a high wall collapsing releasing a cloud of dust.
The powerful jolt leveled thousands of homes, knocked out communication lines, triggered landslides and stampedes. The tremors from the quake were felt in northern India and Tajikistan.
READ MORE: At least 280 killed, more than 1000 injured as 7.5 quake hits Afghanistan, Pakistan, India
The bulk of the casualties recorded so far were in Pakistan, where 255 people were killed and over 1,600 injured, TASS reported. Afghan officials said at least 115 people were confirmed dead, hundreds wounded, and more than 7,600 homes damaged.