Yemen hospital hit by Saudi-led airstrikes - Medecins Sans Frontieres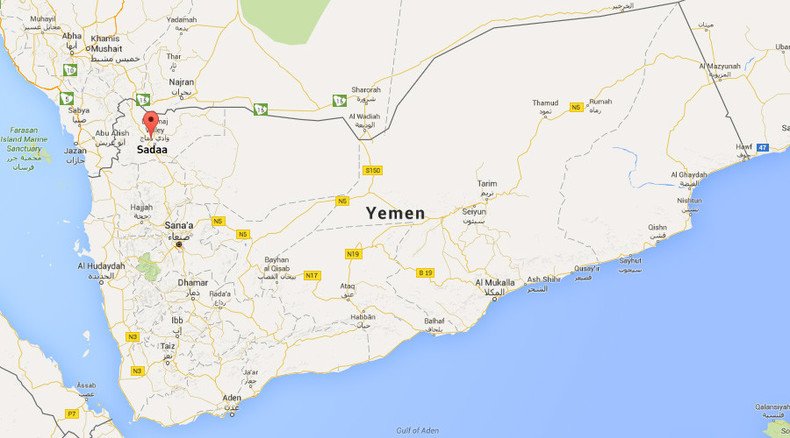 Saudi-led coalition airstrikes have hit a Yemeni hospital run by Medecins Sans Frontieres (Doctors Without Borders), the international humanitarian aid organization said on Tuesday.
An "MSF facility in Saada, Yemen was hit by several airstrikes last night with patients and staff inside the facility," the group tweeted.
Sadaa is the largest city in Sadaa province, northwestern Yemen.
According to Yemeni Saba news, the target was Heedan hospital. Several people were injured in the airstrikes.
"The air raids resulted in the destruction of the entire hospital with all that was inside - devices and medical supplies - and the moderate wounding of several people," Heedan hospital director Doctor Ali Mughli said.
The Saudi-led coalition launched its anti-Houthi campaign in March 2015 in response to the "Ansar Allah" Houthi movement capturing large territories of Yemen, including Sanaa, the capital and the country's second largest city, Aden.
The Saudi-led campaign has been receiving much criticism over civilian deaths of late. Over 2,300 civilians have been killed in the campaign in the last six months, according to the UN.
READ MORE: 135 civilians killed in alleged coalition airstrike on Yemen wedding
One of the deadliest attacks took place in al-Wahijah village in Taiz province, when at least 135 people, mostly women and children, were killed in an airstrike on a wedding party.
According to the UN children's agency UNICEF, the operation has caused the deaths of 505 children.
READ MORE: Saudi Arabia sinks UN war crimes probe in Yemen, Washington stays silent

You can share this story on social media: