20 Islamist terrorists arrested in Moscow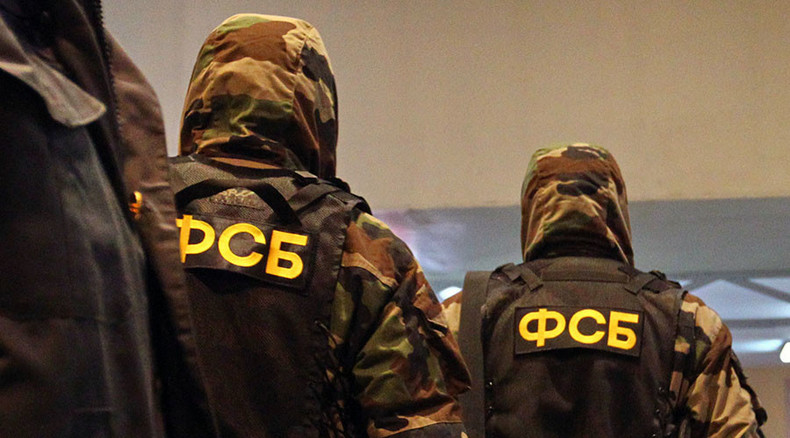 Twenty suspects have been detained and dozens have been put under investigation as a result of a massive operation by security forces in Moscow and the Moscow region. One terrorist mercenary recruiter has been arrested.
Counterterrorist units of the Federal Security Service (FSB) in Moscow are targeting supporters of the radical Islamist organization Hizb ut-Tahrir al-Islami (Islamic Liberation Party) that have been actively participating in terrorist activities and recruiting potential members for extremist organizations.
About 20 active members of Hizb ut-Tahrir, mostly from Central Asian countries, Tajikistan in particular, have been detained. Their extremist literature and other documents have been confiscated, along with personal computers.
Several dozen more suspects are being investigated in connection with several criminal cases launched against the members of Hizb ut-Tahrir, Interfax reported a source as saying.
Earlier Tuesday, Moscow's Lefortovsky District Court took into custody two suspects, Obidjon Jurabaev and Abdukayum Maskhudov, suspected of recruiting for Hizb ut-Tahrir.

The suspects were preaching the creation of an Islamic Caliphate on Russian soil, Interfax's source said, adding that searches conducted at apartments and workplaces of the suspects discovered two forged passports, 11 phone SIM cards, seven memory cards, nine mobile phones, four bank cards, a number of computers and hard drives.
The source has not ruled out that some of the suspects under investigation might have connections with Islamic State.
Formed in East Jerusalem in 1953, Hizb ut-Tahrir envisions forming a caliphate governed by Sharia law in place of countries with Islamic population. The organization was labeled as a terrorist entity by Russia's Supreme Court in 2003, and subsequently banned in the country.
Russia is the only country that recognizes Hizb ut-Tahrir as a terrorist organization, whereas in other countries it is either only partly restricted or operates openly and without limitations.
Members and recruiters of the Hizb ut-Tahrir al-Islami have been exposed and arrested in major cities in Central Russia, the Volga Region and Siberia on a regular basis.