Putin: 7,000 people from ex-Soviet republics estimated to fight alongside ISIS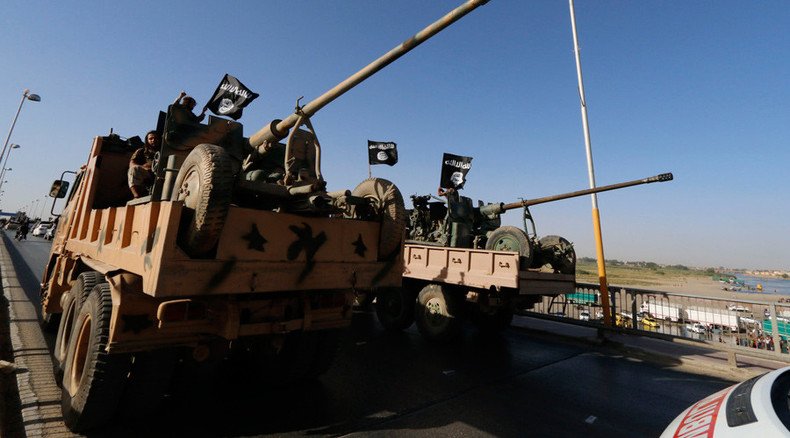 There are 7,000 foreign terrorists in Syria who went there from Russia and several other former Soviet nations to join Islamic State (IS, formerly ISIS), Russian President Vladimir Putin told the heads of those states in Kazakhstan.
"There are an estimated 5,000 to 7,000 fighters from Russia and other CIS member states fighting for ISIL," Putin said referring to IS by its former name. "We certainly cannot allow them to use the experience they are getting in Syria on home soil."
Putin was speaking to leaders of the CIS, a regional union of a dozen former Soviet republics. He reported details of the Russian bombing campaign in Syria targeting the jihadists and assured that there was significant progress in defeating IS.
"By carrying out airstrikes on targets chosen in coordination with the Syrians, our troops have produced significant results. Dozens of command points and depots, hundreds of terrorists and a large number of military hardware have been destroyed," Putin said.
Putin reiterated that Russia's operation in Syria has a definite timeframe and would not last longer than the offensive operation of the Syrian government troops, which get air support from Russia.
READ MORE: Putin: I don't get how US can criticize Russian op in Syria if it refuses dialogue

He added that Russia stands for the creation of "as big a coalition to fight the extremists and terrorists as possible and is working with major regional and international partners" like Saudi Arabia, the UAE, Egypt, Jordan and Israel.
Vladiir Putin also reiterated that Russia is acting in compliance with international law in Syria.
"The operation of the Russian Air Forces supported by the ships of the Caspian Fleet are in full compliance with the international law and absolutely legitimate, since we are conducting it at the formal request of [Syrian] President [Bashar] Assad," he said.
The Russian leader said CIS members should be on guard for possible retaliation from the terrorists and ramp up cooperation between their national counterterrorism and border guard agencies.
READ MORE: Russia may send border guards to Tajikistan to fend off ISIS - Defense Ministry

Putin also spoke on the security situation in Afghanistan, saying it is rapidly deteriorating.
"The situation is becoming critical. Terrorists of all flavors are gaining influence there and don't hide their plans to expand," he said. "One of their targets is Central Asia. We have to be prepared to respond to this contingency."
LISTEN MORE:
You can share this story on social media: