12yo boy investigated for terrorism in Australia as police warn of child recruitment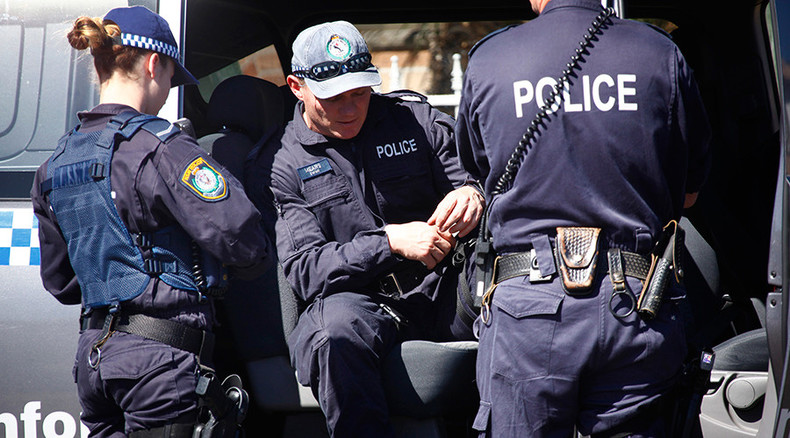 Australian authorities have revealed that a 12-year-old is now under investigation for suspected links to terrorist activity. The police warn that the likes of Islamic State are now drawing their recruits from an increasingly young pool.
"We're shocked that a 12-year-old is on police radar for these types of matters," Australian Federal Police Commissioner Andrew Colvin told the Australian Broadcasting Corporation (ABC). "This threat has evolved, it's become younger."
"The problem is getting worse for Australia, not better," Colvin stressed, following the shooting death of police accountant Curtis Cheng by 15-year-old Iranian-born Farhad Jabar on October 2. The teenager was shot dead by police during the incident.
READ MORE: Aussie anti-radicalization kit links alternative music, eco-activism to extremism
The name of the pre-teen suspect has not been revealed, but the boy was allegedly listed on a federal court order in March and is possibly among those who may have been involved in the Farhad Jabar incident.
"Unfortunately, there is a barbaric terrorist organization in the Middle East that are [sic] reaching out through social media to our young people," Justice Minister Michael Keenan told Nine Network on Thursday. "Now we find people in their early teens and the government is very shocked about these matters."
The announcement by the Federal Police comes same week as the Australian government made public its plans to strengthen counterterrorist laws, that would see restriction on the movements of suspects as young as 14.
The new laws, which are scheduled to be introduced to parliament in the coming weeks seek to curb youths' exposure to terrorist activities through a control order that allows suspects' activities to be restricted.
With terror groups targeting ever-younger individuals, Attorney-General George Brandis said that, "Fourteen is not too young an age for an order of this kind to be made."
"Unfortunately the reach of ISIL and ISIL [Islamic State] surrogates and agents in Australia is extending to younger and younger people," Brandis said in a statement Tuesday.
At the same time, Brandis promised that the legal system and law enforcement will not abuse the minors.
"There will be various measures that will limit the capacity of police to question or deal with minors in a way which is regarded - given the age of the person - to be unreasonable," the attorney-general added.
READ MORE: Julian Assange: 'Snowden, I and Kim Dotcom all assigned same prosecutor in Virginia'
Amnesty International Australia questioned the legality of the new legislation that is yet to be made public.
"It is important to remember that these orders would be placed on kids who have not been charged with a crime," legal affairs spokesperson for the NGO, Katie Wood, told Al Jazeera. "At their height, the orders can amount to house arrest. So when you think about it, this would be like a young kid being placed under curfew by the police."
LISTEN MORE: