'Killed 27 native species:' Australian govt defends plan to cull 2mn feral cats in open letter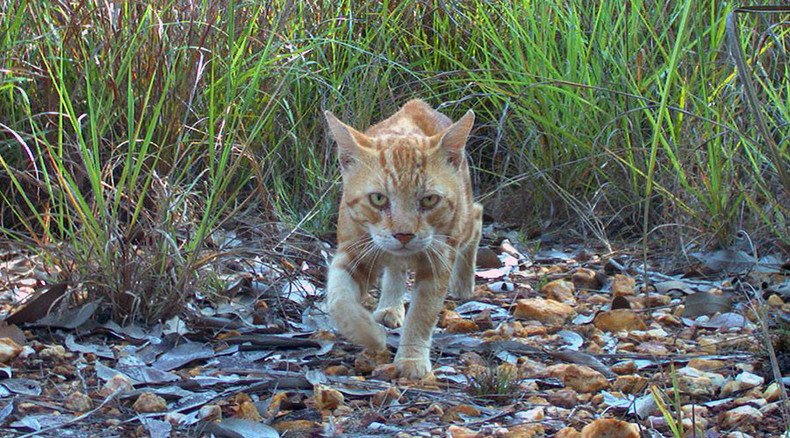 An Australian official has penned an open letter on the recent controversial plan to kill 2 million feral cats after it provoked outrage among animal rights activist, including actress Brigit Bardot who labeled the strategy "animal genocide."
Australia's first Threatened Species Commissioner, Gregory Andrews, has written an open letter addressed to Bardot and singer Morrissey, the latter calling the plan "idiocy."
The five-year strategy is aimed at bringing endangered species decimated by cats "back from the brink."
READ MORE: Former sex symbol Bardot calls Aussie plan to kill 2mn feral cats 'animal genocide'
Andrews stresses that Australian unique fauna has lost 29 species over the last 200 years and if the matter isn't tackles it will lead to even more losses. He says cats are an "invasive" species brought by European settlers, responsible for the extinction of at least 27 mammals.
"We don't want to lose any more species like these," Andrews wrote in the letter. "It is with this sentiment in mind that the Australian government has taken a stance on feral cats; for the protection of our native species that belong here."
As of now, more than 124 Australian species are in danger of extinction because of cats, which kill five animals each every night and around 20 billion a year, according to scientists.
The Australian Department of the Environment says that feral cats pose even more threat to the country's mammals than foxes, rabbits or habitat loss. The government is planning to use poison and traps to kill the cats.
Andrews also points out that the Threatened Species Strategy will deal only with feral cats, not domestic ones. Cat owners are encouraged to desex and microchip their pets, and keep them contained at home.
READ MORE: Australia's war on cats: 24-hour curfew planned for domestic felines
The Australian government is still working on finding the best strategies for tackling feral cats, aiming only at "halting and reversing the growing number of plans and animals facing extinction."
"Our native species are simply not equipped to coexist with feral cats; they did not evolve alongside predators like the feral cat," he added.
The plan announced in July suggests killing 2 million feral cats by 2020.
The letter did not explain why the Australian government is not considering neutering cats over killing them, but the decision is supported by major environmental organizations such as the WWF, according to Andrews.
You can share this story on social media: