Fire at warehouse in Tianjin, China, alcohol spill suspected (VIDEO)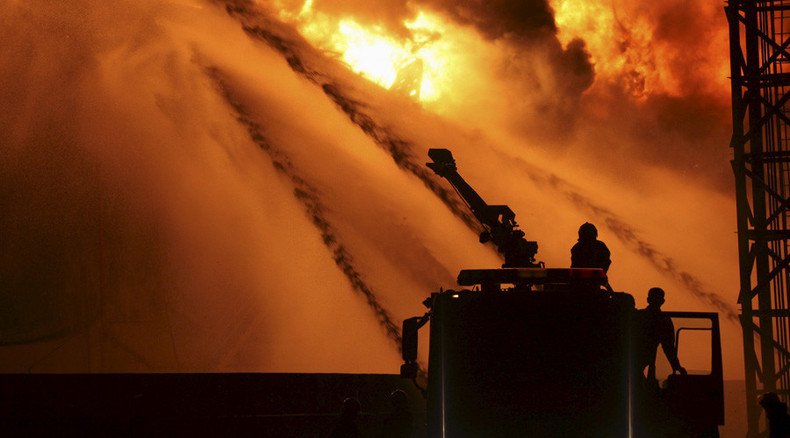 A fire broke out at a warehouse in the city of Tianjin, China on Monday night. The blaze was caused by an alcohol spill, according to People's Daily China. It comes just two months after deadly blasts rocked a chemical warehouse in Tianjin.
The blaze was located in the Beichen district of Tianjin municipality.
Police and firefighters rushed to the scene and rescue work is still ongoing, according to Radio Television Hong Kong.
No casualties were reported.
It comes just two months after a double blast a chemical warehouse in Tianjin killed 112 people and injured more than 700 others.
Thousands were left homeless following the disaster, which was the deadliest for Chinese firefighters in more than 60 years.
READ MORE: Cyanide levels '356 times higher than permitted' found at Tianjin blast site – Chinese official
Just three days after the deadly blasts, a total of seven or eight explosions rocked the site, prompting armed police to evacuate residents within a three-kilometer radius.
You can share this story on social media: