Moscow ready to establish contacts with FSA, help it unite forces with Assad against ISIS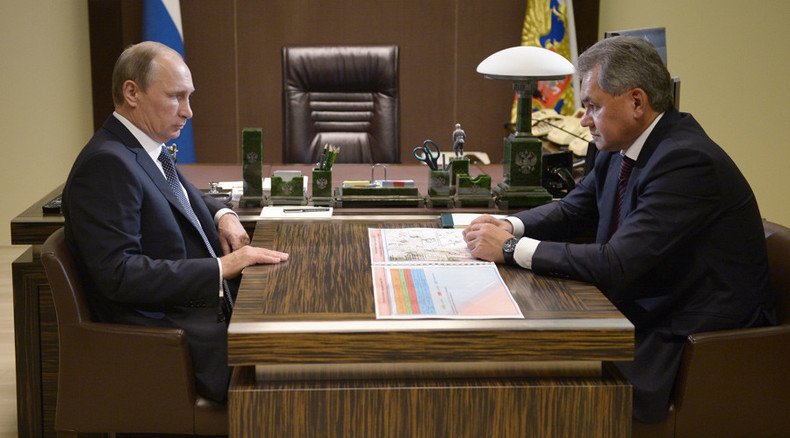 The Russian Defense Ministry is ready to assist Assad's military and the Free Syrian Army in uniting forces against Islamic State jihadists and other terror groups, Foreign Ministry spokesperson Maria Zakharova said.
In a statement Wednesday, Zakharova said that such diplomatic efforts are "based on the position voiced by Russia's president, Vladimir Putin," adding that Moscow will carry on with contacts with the "whole spectrum" of Syrian opposition.
Following Putin's orders, the Foreign Ministry is now also seeking to establish contacts with the Free Syrian Army (FSA) leadership to discuss the possibility of their involvement into the process of political settlement of the Syrian crisis.
Earlier Wednesday, the Russian president revealed that his French counterpart, Francois Hollande, had proposed uniting the FSA forces and President Assad's army to battle Islamic State terrorists. It could create the ground for political settlement in Syria, Putin added.
"During [my] recent visit to Paris, French President Francois Hollande expressed an interesting idea, saying it is worth trying to unite the efforts of [Syrian President Bashar] Assad's army and the so-called Free Syrian Army," Putin said during a meeting with Defense Minister Sergey Shoigu.
He said, however, that Russia does not know where exactly the FSA is or who heads it.
"If we assume that this [FSA] is the military wing of the so-called healthy part of the opposition, then uniting their forces [with Assad's army] against the common enemy – ISIS, Jabhat al-Nusra and other terrorist organizations – could create good ground for the political settlement in Syria," Putin added.
READ MORE: RT EXCLUSIVE: Mi-24 gunships guarding Russia's hub of anti-ISIS ops in Syria
According to the Russian president, a political solution should end conflicts like the one in Syria.
"Such conflicts should end through solving political issues," he said.
Putin praised the preliminary results of the Russian Air Force operation in Syria against Islamic State militants.
"We know how complicated these anti-terrorist operations are. It is too early to review the results, but what has been done deserves high positive assessment."
READ MORE: ISIS in Syria using mosques as shelters, civilians as shields – Russian Defense Ministry
Russia will give support to the Syrian Army's fight on the ground against Islamic State, Putin said.
"As for further work, we hope that it will be synchronized with the actions of the Syrian Army on the ground and military-space forces will effectively support the offensive operation of the Syrian Army [against terrorists]."
Putin ordered the Russian military to continue cooperation with the US, Saudi Arabia, Turkey, Iraq and Iran on Syria.
"We should continue working with our foreign partners. Because without their participation, without the participation of Saudi Arabia, Turkey, US, Iraq, Iran and neighboring countries, it will be hard to organize such work in a proper way," Putin said.
Moscow launched its military operation against Islamic State terrorists at the request of the Syrian government on September 30. Since the start of the operation, the Russian military have destroyed at least 112 objects belonging to jihadists.
Among them are 19 commanding points, 12 ammunition depots, 71 armored vehicles and six factories that produced explosive devices, Russian Defense Minister Sergey Shoigu said Wednesday.
LISTEN MORE:
You can share this story on social media: