Moscow's red lines were crossed – ex US intel chief on Russian military op in Syria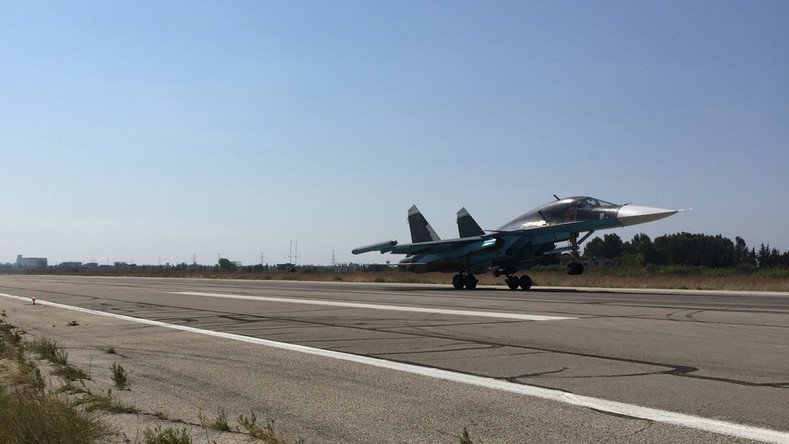 Americans must understand that Russia also has a foreign policy and a national security strategy, and that Moscow launched the campaign against ISIS in Syria after its "unstated red lines were crossed," retired US Lieutenant General Michael Flynn told RT.
Russia and the US have to work together in their fight against Islamic State (IS, formerly ISIS/ISIL), and an international coalition needs to be brought together to facilitate this, said Flynn, the former head of the Defense Intelligence Agency (DIA).
Flynn said that he strongly believes that "Russia and the United States working together and trying to work with the other partners that we all have in this region can come up with some other solutions."
"We have to understand as Americans that Russia also has foreign policy; Russia also has a national security strategy. And I think that we failed to understand what that is," said the former DIA chief.
Commenting on Russia's decision to go into Syria, Flynn said the he believes that Moscow's "unstated red lines were crossed."
"And I think that those unstated red lines was the size and the scale of those radical Islamists that came out of the Russian Federation to fight inside of Syria in this Islamic State," he explained.
"We can't have two great nations like Russia and the US diving into this very complex situation...you could end up bumping into each other and causing something very different," he said, calling Russia's military action a "huge, huge step in the complexity of this situation."
Flynn added that "we have to go after these radical elements wherever they exist, instead of allowing them to come back and roost in our own countries. So I'm not opposed to what Russia is doing in terms of going after these radical elements...so if that is an objective of Mr. Putin's goals, to fight them in the areas where they currently exist, I don't think that's such a bad goal."
No opposition ready to lead Syria
In terms of the opposition, the question needs to be whether there is a "coherent, solid, political movement with leaders who can be respected at an international forum that actually could lead the country of Syria," Flynn said.
"I can't sit here today and tell you who those leaders are. Do they exist?"
He also said that a decision has to be made internationally on whether President Bashar Assad of Syria can stay in power. He stated that he believes Assad will eventually "have to go," adding that he doesn't think that belief is a "disconnect" from the way Putin looks at Syria.
Meanwhile, the retired lieutenant general admitted that he "didn't have any words to describe" Washington's training program aimed at tackling ISIS, which came at a cost of $500 million and has resulted in just a handful of fighters still on the ground.
LISTEN MORE:
You can share this story on social media: