Safer to be short? Tall people more likely to develop cancer, study claims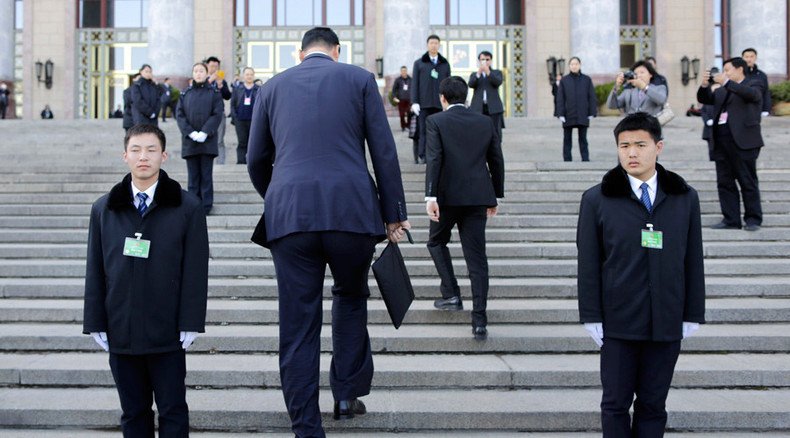 Although being tall certainly has its advantages, a new study says those who are vertically blessed are actually more likely to develop cancer. Tall women are particularly affected, according to the research.
In what is believed to be the largest study of its kind, scientists determined that the cancer risk increases on average by about 18 percent in women and 11 percent in men, for every 10 centimeter (3.9 inch) increase in height.
The risk is even greater for certain forms of the disease.
The chance of women developing breast cancer increases by 20 percent for every 10-centimeter rise in height, while the risk of malignant melanoma increases by about 30 percent for every 10-centimeter increase, for both men and women.
There could be several reasons for the link, according to study leader Emelie Benyi, a PhD student at the Karolinska Institute in Stockholm.
"One hypothesis could be that taller individuals are exposed to higher levels of growth factors during childhood and adolescence which could possibly promote cancer development," she said, as quoted by The Telegraph.
"Another hypothesis could be that taller people simply have a larger number of cells in their bodies that then could potentially transform into cancer. A third possible explanation is that taller individuals have a higher caloric intake, which has also previously been linked to cancer."
However, Benyi said it remains unclear whether taller people are also more likely to die from cancer, or have an increased mortality rate overall.
She added that it is "hard to predict what impact our results have on an individual level considering that cancer development is complex and depends on many different factors," adding that there are stronger links to cancer than height, including obesity and smoking.
The researchers studied the medical records kept on 5.5 million Swedish men and women born between 1938 and 1991, including height records from the country's national passport register. They followed the medical progress of each participant from the age of 20 until the end of 2011, finding links between height and the prevalence of cancer.
The findings were not influenced by socioeconomic factors, such as education and income.
The study, conducted by scientists from the Karolinska Institute and the University of Stockholm, was presented at the European Society for Paediatric Endocrinology meeting in Barcelona, Spain. They have not yet been published in a scientific journal.
The scientists are now planning to investigate how mortality from cancer and other causes of death are associated with height.
You can share this story on social media: