'What about oil, vodka & WI-FI?' Social media mocks NASA water discovery on Mars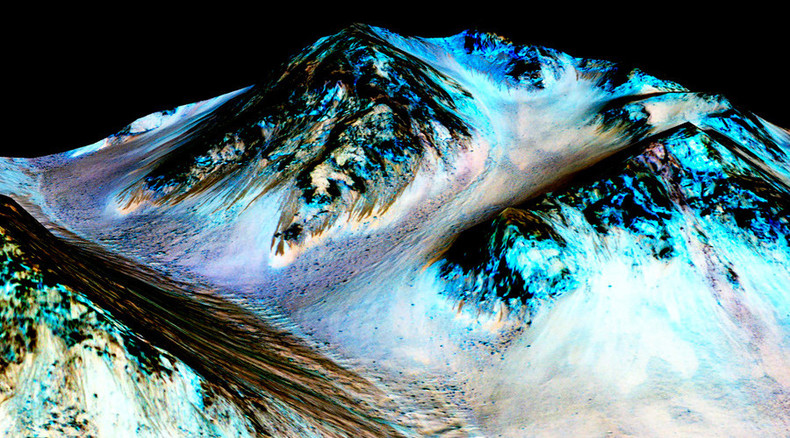 After NASA announced it has found liquid water on Mars, crowds of social media users took to Twitter to poke fun at the discovery. But some earthlings were obviously quizzical and even mocked the Martian sensation.
READ MORE: NASA confirms: Mars has liquid water
Users joked that Nestle already has designs on the resources of the Red Planet and quipped it may set up its HQ on Mars.
And maybe Starbucks has already opened some Mars outlets. Martian sugar-free coffee anyone?
Other started discussing the price of real estate on the planet. Well, if you have water, you can probably have spas, swimming pools and fresh vegetables – everything you need for a healthy lifestyle.
Others wondered if now Mars has more water than California where the drought now is the worst in 500 years, according to scientists.
Even American actor Aaron Paul, known for his role in the famous Breaking Bad series said he is ready to play with aliens on the Red Planet. The question is will Jesse Pinkman be 'breaking bad' on Mars, too?
Some users are more interested in fossil fuels than water and ask whether scientists have found oil on Mars, too?
Questions about extraterrestrials also cropped up: is smart-mouthed alien Alf living there?
There were users who learned of the news with great concern and even fear – they are those who watched a Doctor Who episode, called 'The Waters of Mars', where the Red Planet's water contained a virus which is fatal for humanity and turns the infected into zombies.
Well, at least Google has been impressed by the discovery and introduced a Google Doodle to celebrate it.
"We felt compelled to honor such an exciting discovery with a Doodle, and staring at satellite images of Mars for inspiration made Doodler Nate Swinehart really, really thirsty," Google said in a statement.
You can share this story on social media: