'Suicidal' selfie: Man 'ready to jump off bridge' in Moscow just wanted to update Instagram account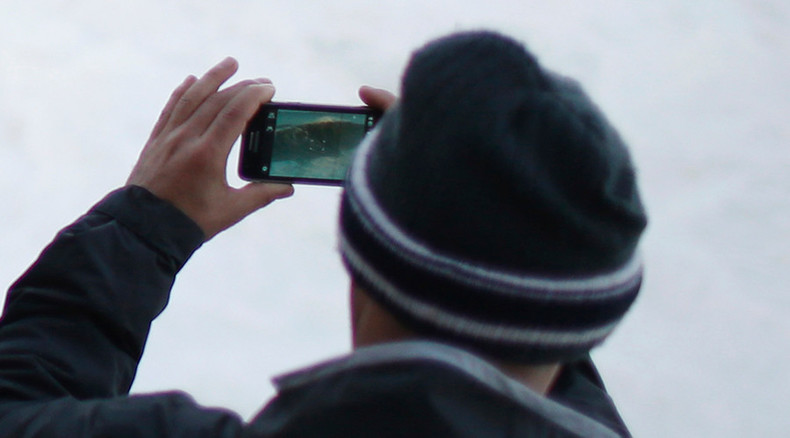 Police in Moscow were alerted to a man apparently trying to commit suicide by jumping off a bridge on Monday. However, rescuers eventually found out that the man had been risking his own life in order to take a dramatic selfie.
The 26-year-old man from Belarus, who had climbed up a bridge pier in the center of Moscow, was reported to the local police station at around midday by concerned city residents.
Police and emergency crews arrived at the scene eager to help the man hovering between life and death, only to find out that he wanted to update his Instagram with unusual photos of Moscow taken from a unique vantage point.
After a while the man, apparently motivated by the amazing views of the Moskva River, as well as by alcoholic drinks, agreed to come down thanks to convincing medical staff.
"It's been established during the talk that the man went up the bridge to take a selfie," an official told TASS.
"He is being questioned by the police in the presence of doctors. The man, apparently being under the influence of alcohol, says that he wanted to take striking photos and snap a selfie." police spokesman Andrey Galiakberov said.
The man may have to face an administrative punishment as a result of his reckless hunt for spectacular photo.
During the rescue operation, traffic remained unaffected with no traffic jams or congestion taking place on the bridge.
READ MORE: 21yo woman dies in fall from Moscow bridge while taking selfie
This is not the first case of people trying to carry out daredevil actions in pursuit of breathtaking selfies and ecstatic comments from their friends.
Across 2015 so far, more people have fallen victim to selfie-related incidents than have been attacked by sharks, recently unveiled statistics have shown.