Swedish kids asked by school to write a suicide note… while thinking about their moms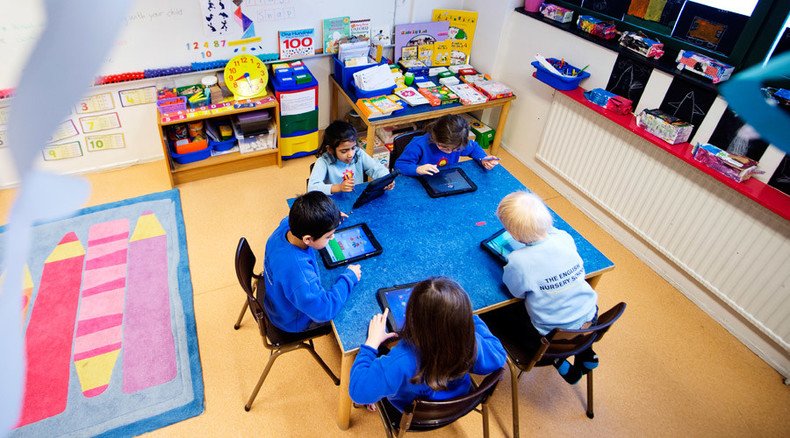 Parents at a school in Sweden are furious after learning that their kids were asked to write fictional suicide notes, while also imagining they were writing these to their own mothers. The task was part of a class dealing with mental health issues.
The 13 year-old school children from the town of Skelleftea in the north east of Sweden, were reportedly listening to an audio book about a girl who was planning to commit suicide.
After listening to the harrowing story, which was part of lesson looking at mental health issues, their teacher asked them to write a letter to the girl's mother, to explain to her that the child's thoughts about suicide were not the parent's fault.
READ MORE: 'Porn is not real life': Danish schools should show blue movies to students, professor says
However, to make the task 'easier,' their teacher suggested that when writing the fictional letter, they should instead think about their own mother's, the angry parents claimed.
"We are several parents who became very upset when we heard about this," one parent told Swedish broadcaster SVT.
"I am completely aghast," and "it feels very unpleasant," others added.
READ MORE: 'Start slow, then go faster': Norway debuts explicit sex ed show for 8-year-olds (PHOTOS)
However, the school's administration claims that parents completely misunderstood the reasoning behind assignment, adding that they fully support the teacher who gave the children the task.
"It's an existing assignment in a renowned text book that the teacher has used," education head Jan Soderstrom told SVT. "It is very sad that it is being perceived this way," he added.
He added that the school will write a letter (not suicidal) to children's parents, which will explain the reasoning behind the controversial assignment in more detail.
You can share this story on social media: