Archeologists unearth Moscow's oldest street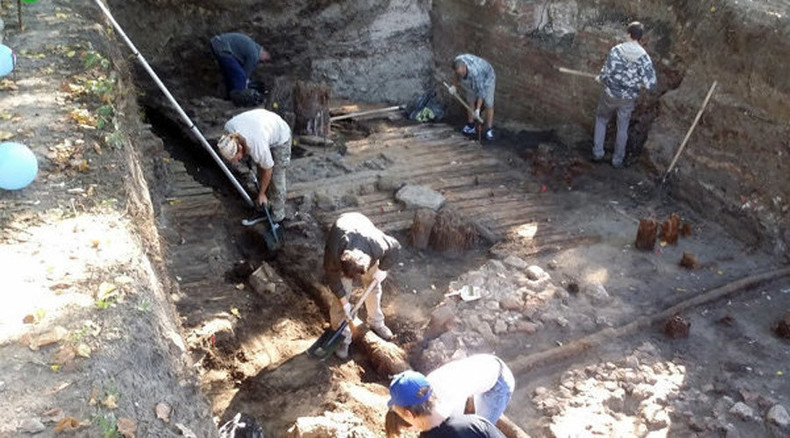 Scientists digging at the site of a demolished hotel in the heart of Moscow have unearthed the oldest street archeologists have ever had a chance to study, they report. The medieval street connected the Kremlin with the bank of the Moskva River.
The find is located in a historic city area called Zaryadye, east of the Kremlin. The name means 'behind the rows' and refers to the marketplace that was next to the fortress. Wealthy merchants and warriors lived there and did business.
The area saw demolishing and massive construction effort in the 1930s that completely changed Zaryadye and left behind a formidable foundation from an abandoned project of a gigantic ministerial building.
In 1967, the infamous Rossiya Hotel was constructed on that foundation, but after decades of service the Moscow authorities decided to demolish it in 2007. With the gigantic building gone, archeologists got a chance to excavate one of the oldest parts of the Russian capital.
The dig produced a trove of historic artifacts from the medieval times, when Zaryadye was a major trade hub in Moscow, scientists of the Archeology Institute of the Russian Academy of Sciences reported Wednesday.
Those include what used to be the street called Velikaya (Great), which led from the Kremlin to a pier on the Moskva River to the south. The 6.5-meter-wide street appeared on the maps during the early stages of the city's expansion in 12th-13th centuries.
The upper layers of the dig revealed logs and pavement stones from 17th-18th centuries – but below them are logs from earlier centuries. The find will help the researchers compile a dendrochronology chart for old Moscow, a challenge that remained elusive for several decades.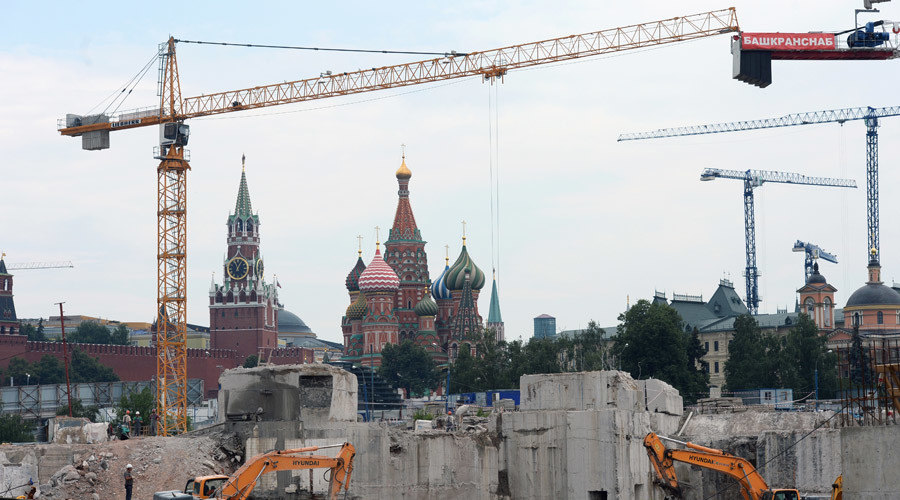 READ MORE: 1,000yo skeleton of 'violent death' victim found after tree uprooted in Ireland
The archeologists also discovered several artifacts at the dig site that give a glimpse at how the busy trade district looked centuries ago. One is a fragment of a pilaster from a church or a nobleman's palace with a distinct ornament.
"This ornament belongs to a rare but documented Renaissance form of the Italian architecture. This stone can be linked to the Russo-Italian period of construction, the time when the modern Kremlin walls, its main cathedrals and the great prince palace were created," said Leonid Belyaev, the head of the Muscovite Rus Department at the institute, who leads the excavation.
He added the expedition is expected to produce many new finds and shed light on the history of Moscow and Russia.
You can share this story on social media: