1,000yo skeleton of 'violent death' victim found after tree uprooted in Ireland
The skeleton of a man who suffered 'a violent death' more than a thousand years ago has been discovered in the roots of a 215-year-old tree ripped up in a storm in an Irish town, archeologists say.
"When winter storms blew over a 215-year old beech tree outside Collooney, Sligo, a human skeleton was brought up in the root system," Sligo-Leitrim Archaeological Services [SLAS] wrote on Facebook.
The consultancy group specializes in archeological research. It performed a rescue excavation of the bones and managed to retrieve the badly damaged remains.
READ MORE: 5,000-yo rickets: Neolithic skeleton has earliest known case of bone disease
The skeleton belonged to "a young man" about 17-20 years old, SLAS said, adding that preliminary analysis showed that he "suffered a violent death during the early medieval period (about 1030-1200 AD).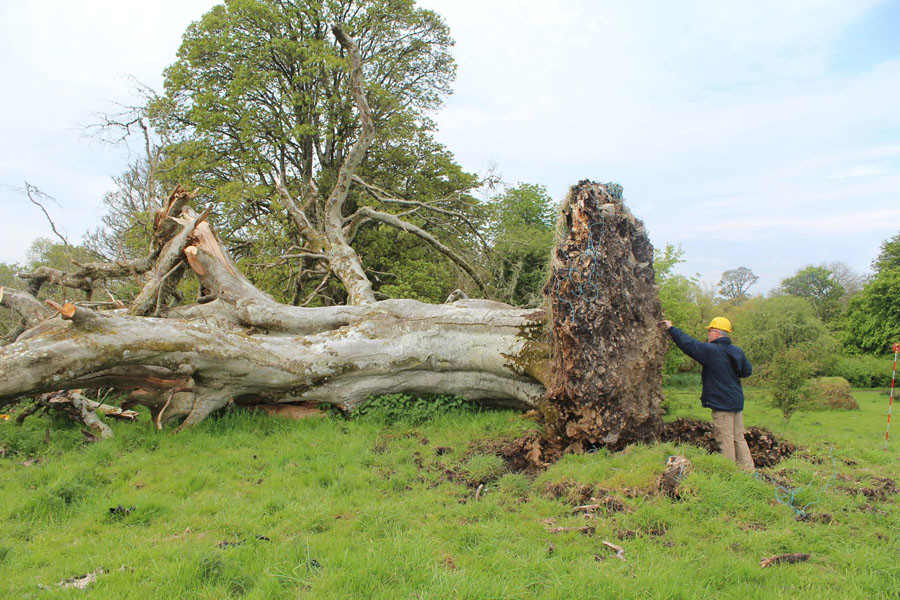 "Several injuries were visible to the ribs and hand, probably inflicted by a knife."
According to Dr Marion Dowd, the burial "gives us an insight into the life and tragic death of a young man in medieval Sligo."
"As excavations go, this was certainly an unusual situation. The upper part of the skeleton was raised into the air trapped within the root system. The lower leg bones, however, remained intact in the ground. Effectively as the tree collapsed, it snapped the skeleton in two," Dowd told the Irish Times.
The man was given a formal Christian burial, the archeologists added.