'Death boats' vs. danger at home: European asylum hope splits Syrian brothers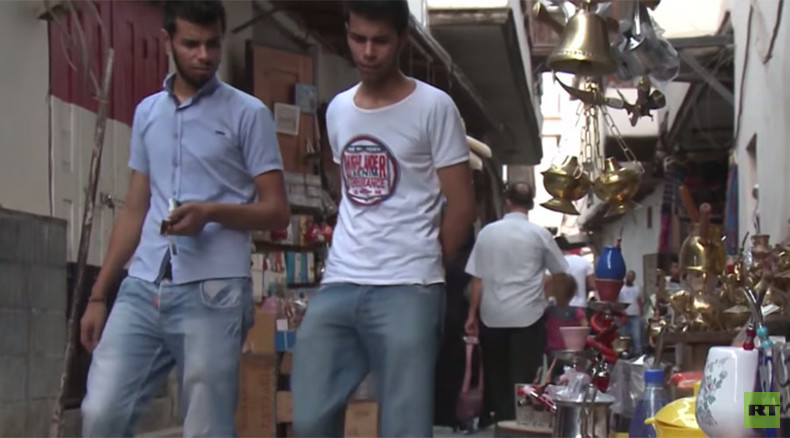 The refugee crisis is not only dividing Europe, but also splitting Syrian families that cannot agree on whether to stay or go. Meanwhile, Syrians are increasingly concerned about "brain drain," as qualified individuals join the exodus to the EU.
RT's Lizzie Phelan travelled to Syria, where she interviewed twin brothers, Nour and Anas, who are being separated by their decision to pursue different lives. Nour is getting ready to go to Europe while Anas remains firm on staying in Syria.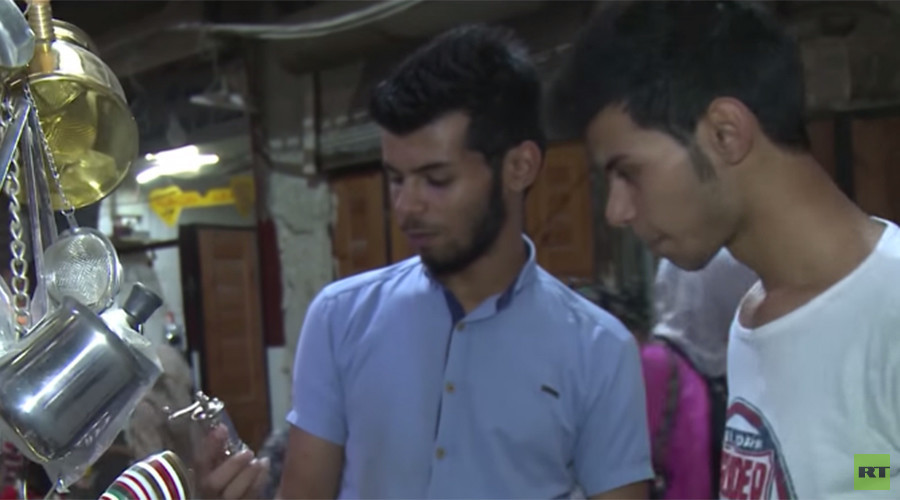 Nour is preparing to make the treacherous journey to Germany in winter – the most dangerous time of year to make the sea crossing from Turkey to Europe. The route has already claimed thousands of lives in this year alone.
"I don't think it is worth it for him to make this trip. I hope the war in Syria ends before he travels, I hope it ends in one hour," said Anas, referring to his twin brother's plans.
Nour replies: "I know that these boats are called the boats of death. But I have to consider the dangers of staying here – the mortars and daily attacks. This is the only way to make a better life for myself."
Nour's decision to leave will force the two brothers to live apart for the first time in their lives. "I will be depressed when he leaves. We have a unique relationship. But he thinks he is right, I think I am right. And we don't seem to be able to find common ground. The war will end at some point. And I think a person's value is measured by how valuable they are to their country and society," Anas said.
Nour described how he feels about separating from his sibling. "He will be with me in my heart. His soul is part of my heart, and it will always be with me even if I am away."
The mass exodus is of great concern to the Syrians who are staying, as many of those who choose to go are highly qualified professionals, taking best minds of the country with them.
"Europe mainly takes people who are well educated with university degrees – doctors, lawyers, engineers. They're taking the elite of Syrian society. Syria is being depleted of its intellectual wealth," a resident in Damascus told RT.
"I don't blame those who have to leave, but I always pray to God that things will improve here and we can stay," said another.
"They are making a big mistake. Syria is the best country in the world. Syria is like our mother," said a male citizen.
The business of helping people to leave has also been growing in the country.
"There is a growing industry of so-called facilitators – people who help the refugees with everything from the documents they will need to apply to asylum once they reach their destination, to how to avoid being robbed and abused by smugglers on the routes," Phelan reported.
A Syrian lawyer, who identified himself as Adnar, revealed some of the advice he gives to those seeking passage to Europe.
"We tell all the people we sent that European countries will try to pressure them, so they become refugees in Greece, Macedonia or other poor country. We tell them: 'don't accept this, refuse to become a refugee in these countries. You need to go to wealthy country.'
Europe has been faced with a worsening immigration crisis since the spring. Hundreds of thousands of refugees and migrants from Syria, Iraq and Afghanistan have fled their homes in search of better security and life prospects.
This has led to some drastic decisions by some of the countries on their route, which are trying to prevent the immigrant wave from flooding through their borders. On Saturday, Hungary completed construction of a 41-kilometer fence on its border with Croatia in an attempt to stem the flow of asylum seekers.
The migrants and refugees have been using Eastern European countries, such as Hungary, Serbia and Croatia, as transit routes to Germany. However, local authorities have been unable to process the massive number of people.
More than 300,000 asylum seekers have already crossed the Mediterranean Sea since the beginning of the year, according to the UN, with the figures expected to reach over 850,000 people in 2016.
You can share this story on social media: