'Refugee hero': Dutch team launches Airbnb-inspired website for asylum seekers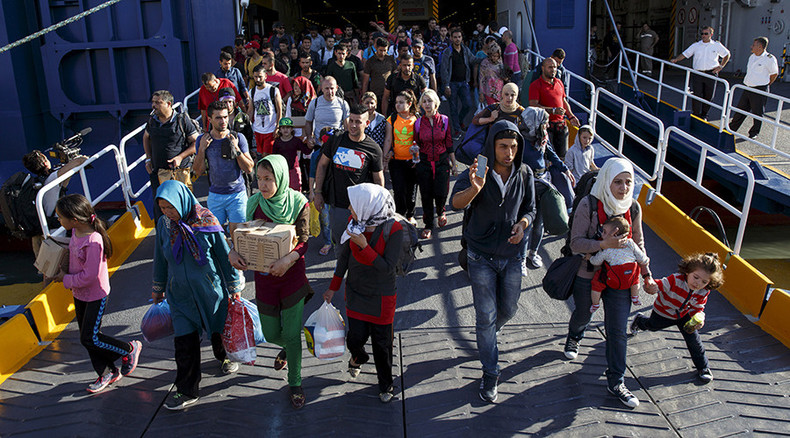 As Europe deals with its worst refugee crisis since World War II, three young adults in the Netherlands have launched a new Airbnb-inspired website for asylum seekers. The project aims to help immigrants find temporary accommodation – for free.
READ MORE: Hungary passes law allowing govt to use army in asylum seeker crisis
Named "Refugee hero," the platform allows people to advertise spare rooms available for refugees to stay in when they arrive in a new country. The founders – Germaine Statia, 23; Jamal Oulel, 25; and Ayoub Aouragh, 24, – compare their new project to Airbnb, an internet platform that allows travelers across the world to "rent" private accommodation everywhere they go.
However, with Refugee Hero there is one important distinction – it's free. In this regard, it could be compared to the also popular Couchsurfing site, where people can look for a free stay worldwide.
"We want to give back humanity to mankind," Germaine Statia states on their website.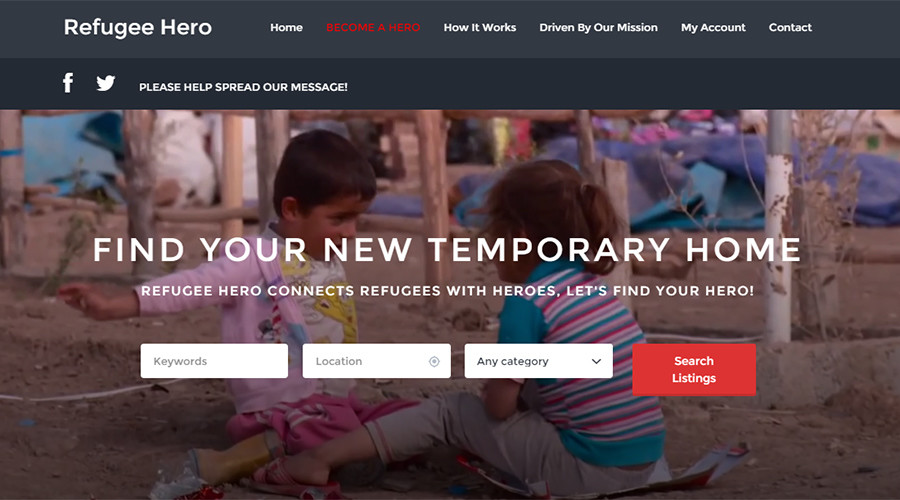 The startup is not looking to make a profit and relies on funding from Dutch municipalities.
"Government institutions in the Netherlands alone spent 495 million Euros in 2014 to accommodate refugees," says Jamal Oulel.
Unlike its forerunners, Airbnb and Couchsurfing, Refugee Hero allows not only home owners, but institutions like schools or churches, for example, to list available accommodation for asylum seekers.
READ MORE: Refugee and migrant crisis: Hungary finishes border fence, slams Croatia after train incident
Refugees, for their part, can go online to see what is available and who is offering the accommodation.
"We want the heroes to help the refugees find their way in a new, strange country," says Ayoub Aouragh.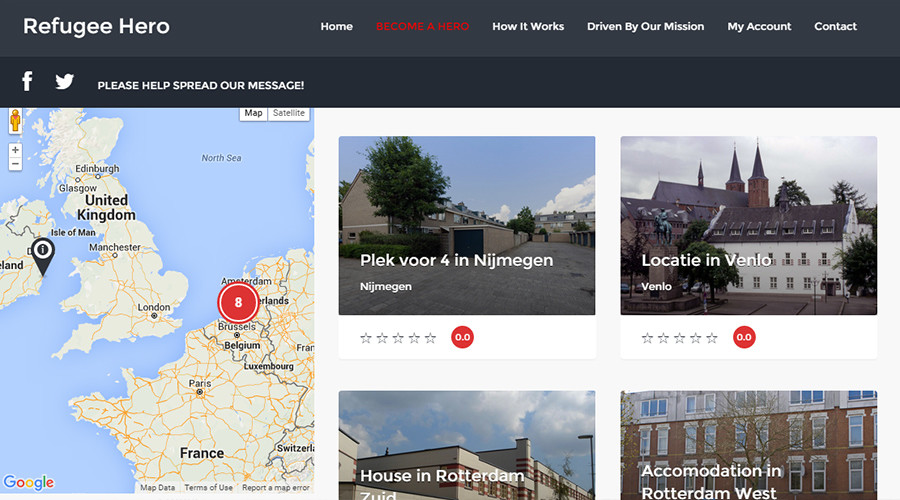 The trio hopes that their project will grow into a platform covering all important migration-linked problems: from finding a new school for children to applying for social security or a passport.
However, the Dutch philanthropists are not pioneers in creating this kind of project.
In early September a group of Germans started the similar Refugees Welcome website. It connects those who are willing to share their homes with migrants looking for a shelter.
By the beginning of the month, nearly 800 Germans had already signed up and Refugees Welcome had found places for 26 refugees in private homes.
READ MORE: 'Refugees to EU made homeless by NATO interventions' (OP-ED)
"We are overwhelmed by people's readiness to help," the group told the Guardian. "We are now receiving inquiries from different countries within Europe such as Greece, Portugal and Scotland, but also from Australia and the US."
The "Airbnb for refugees" idea has also came to Paris, where a pro-refugee organization launched the Calm (Comme a la maison) project that helps to put volunteers in contact with migrants in need.