Crossing gaps: Drones can build rope bridges all by themselves (VIDEO)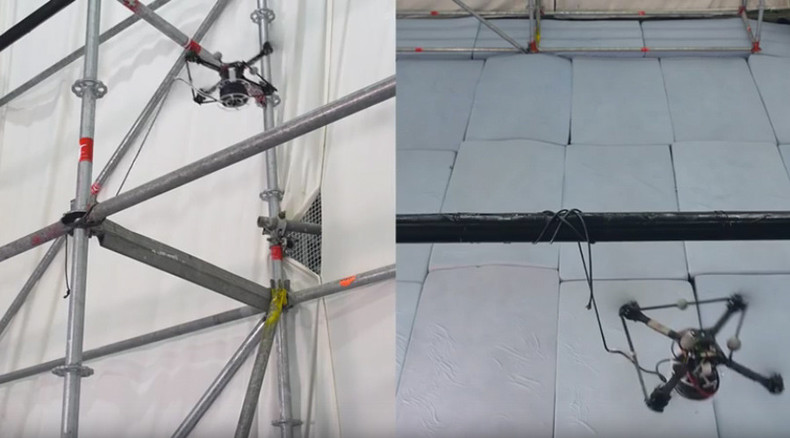 Swiss engineers are exploring ways to use flying robots in architecture. During an experiment at ETH Zurich a couple of quadcopters have autonomously built a 7-meter rope bridge robust enough for a human to cross.
The drones were equipped with robotic rope spools that were used to control the tension of the rope as they were winding them on anchor points – two scaffolding structures – and on other elements of the rope. About 120 meters of lightweight high-performance polyethylene cord was used.
The bridge was tested by the engineering team working under Professor Raffaello D'Andrea.
READ MORE: 'Unexplored territory': Robots to build 3D-printed bridge across Amsterdam canal
Previously, researchers programmed quadcopters to build a 6-meter tower from foam blocks for an exhibition in France.