Chinese men 'encouraged to donate sperm' to buy new iPhone 6S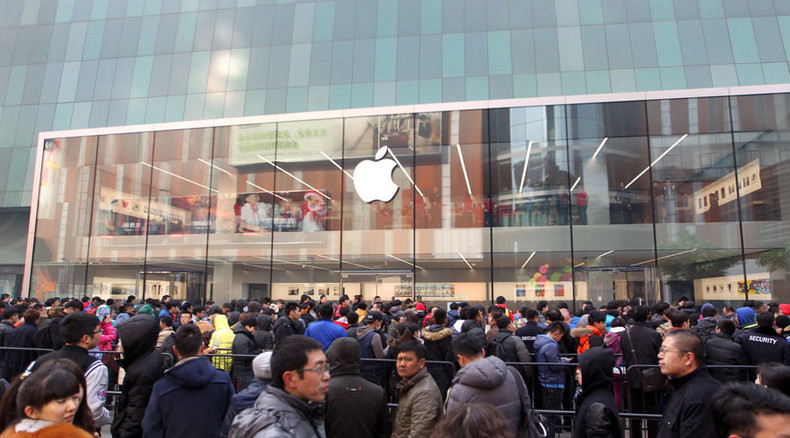 Chinese men have reportedly been invited to donate sperm to earn cash to buy the new Apple iPhone 6S. Sperm banks have, according to local media, turned to WeChat, China's most popular social media mobile text service to egg on potential donors.
Two banks, Renji Hospital in Shanghai, and another one in Hubei's provincial capital Wuhan, have posted their appeals on WeChat, the South China Morning Post reported, citing Chinese-language media.
Hubei's provincial sperm bank said it was looking for donors, aged between 22 and 45, and would pay 5,000 yuan ($785) for each 40 milliliters of semen they provided.
"You don't need to give up a kidney to raise cash to buy an iPhone 6s as you can get enough money just by donating sperm!" the message said, according to the news website Changjiangtimes.com, which added the post garnered hundreds of thousands of clicks.
Some university students reportedly criticized the campaign, saying it was wrong to use the appeal of the iPhone6s to encourage new sperm donations.
Apple's iPhones have proved extremely popular in China, home to nearly 520 million smartphone users. China has been projected to become Apple's largest single market in the near future. The company sold more iPhones in China than in the US for the first time ever. First quarter sales of iPhones in China skyrocketed, boosting revenue in the region to $16.8 billion, a 71-percent increase, the tech giant's report published in late August said.
READ MORE: China becomes Apple's biggest market for iPhones
Earlier this week, two men allegedly attempted to sell their kidneys to buy a new iPhone 6s, the state-run China Daily newspaper reported, citing Modern Express local daily.
The men found a salesman over the internet and were reportedly told to take medical tests at a hospital. When they arrived, their agent was nowhere to be found. One of the prospective donors has since gone missing, however.
A 17-year-old student from Hunan sold one of his kidneys on the black market to buy an iPhone and iPad, the BBC reported in 2011.