1,000 days until 2018 FIFA World Cup: Sneak peek at Russia's coolest host arenas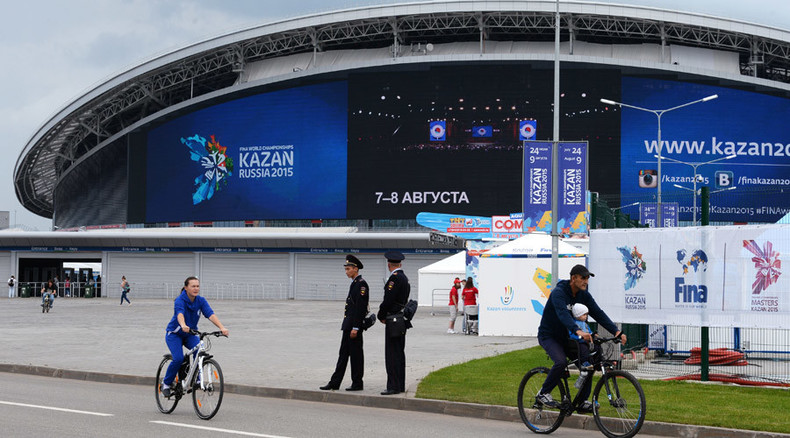 Football fans are waiting with bated breath for the FIFA 2018 – and Russia's already got something to show. As Friday marks 1,000 days before the championship kick off, RT gives a sneak peak of some of its top venues – including drone footage.
Can you hear the clock ticking? Yes, we hear it too! A special clock on Moscow's central Manezhnaya Square began the countdown to the start of FIFA 2018 in Russia.
Sochi: Fisht Olympic Stadium
The stadium with a marvelous roof resembling snowy peaks of the mountains in Sochi was built primarily for the 2014 Winter Olympics and Paralympics saw thousands cheer opening and closing ceremonies. The $779 million venue currently has a capacity of 40,000 people and will be rebuilt for the World Cup to cater for 47,659 people.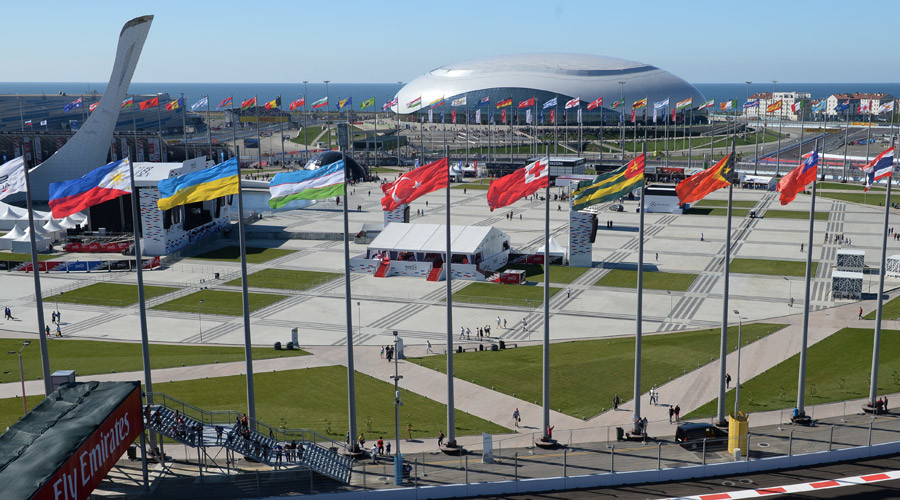 Moscow: Otkrytie Arena
The stunning red and white stadium, in the colors of its host football club, the Russian Premier League Spartak, opened in September 2014. Designed to accommodate 45,360 spectators, it currently hosts the home matches of Spartak and occasionally the Russian national team.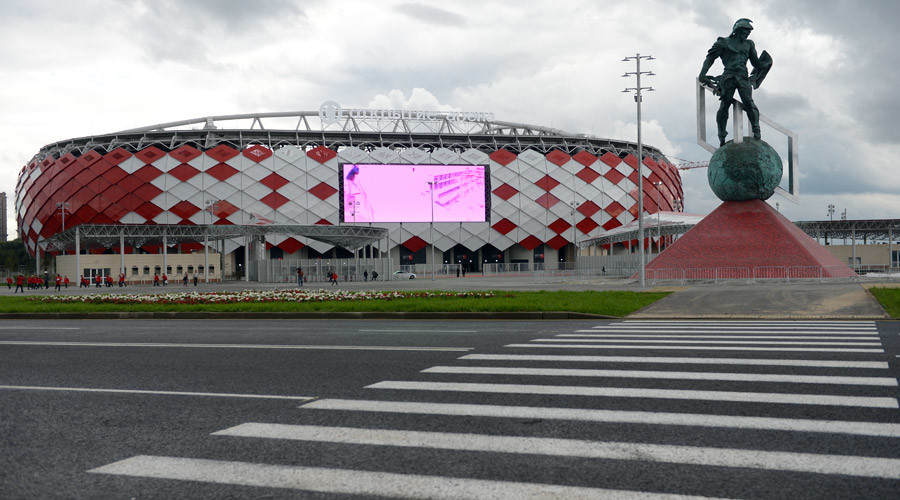 Watch drone footage of Otkrytie Arena
St. Petersburg: Zenit Arena
This is where a Japanese architect's design comes in. The Zenit arena is scheduled to open in 2016 and is promised to be the most technologically developed stadium in Europe. No athletic tracks, it is intended only for football matches. The grounds will have a capacity of 66,881 and host Saint Petersburg's Zenit FC games before it hosts the World Cup.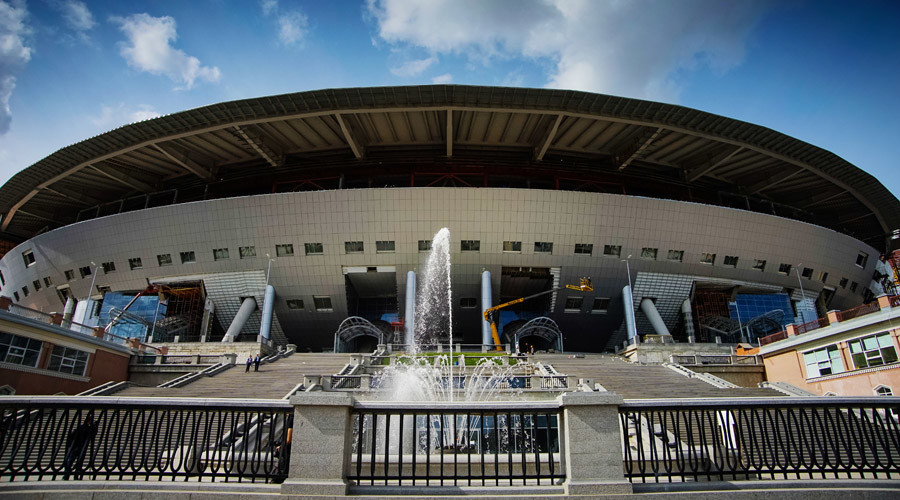 Kazan: Kazan Arena
Currently one of the largest stadiums in Russia, it was completed in July 2013, and can host 45,379 spectators. It is home to local football club, Rubin, which plays in the Russian Premier League. Three plasmas installed on the stadium's facade for broadcast are the largest HD media screen in Europe. Kazan Arena has already hosted the 2013 Summer Universiade football tournament and will also host the 2017 FIFA Confederations Cup.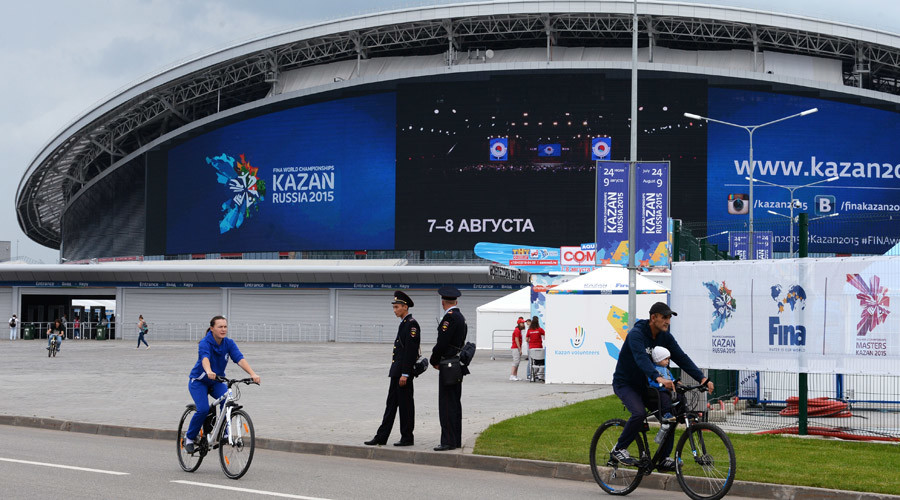 LISTEN MORE:
Watch RT taking a look at Moscow Arenas