Elton John claims he spoke to Putin about gay rights, Kremlin denies it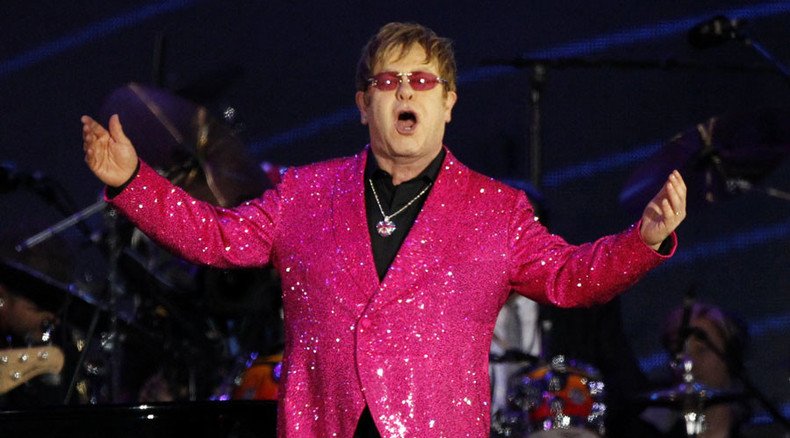 Pop singer Elton John's quest to battle homophobia in Russia took an unexpected turn, when he boasted that he discussed the issue with Vladimir Putin on the phone, only for the Russian president's press secretary to deny a call ever took place.
READ MORE Gay rights in Russia: Facts and Myths
On Monday evening, Elton John posted a photo of Vladimir Putin on his Instagram page, saying: "Thank-you to President Vladimir Putin for reaching out and speaking via telephone with me today. I look forward to meeting with you face-to-face to discuss LGBT equality in Russia."
Over the past months, Elton John has fronted a campaign encouraging Russia to drop legislation introduced two years ago, which bans "propaganda of non-traditional sexual relations directed at minors," a law the singer dismissed as "stupid."
But as the heartwarming story of Putin personally phoning up John, who first performed in Moscow in 1979, made headlines around the world, the Kremlin issued a firm denial.
"I don't know who Sir Elton talked with, but I can responsibly say that Vladimir Putin has not spoken to Sir Elton John," Putin's press secretary Dmitry Peskov told the media during a conference call on Tuesday evening.
Peskov also insisted that the Russian leader received no offers to meet in person, but "if the president receives an indication that Elton John wants to talk, he is open to discussing any societal problems and issues."
"Putin is always ready to explain how things really are," summed up Peskov.
READ MORE: Russian anti-gay lawmaker challenges Sir Elton John to verbal duel
Russia's political establishment has never wavered on the much-discussed law, even in the face of intense international pressure at last year's Sochi Olympics, and indeed several prominent ruling party legislators have called for homosexuality to be altogether criminalized.
The vast majority of comments left by Russians underneath John's Instagram post were anti-LGBT, and a survey carried out by Russia's Independent Levada Center shows that the overwhelming majority of the country's citizens do not support non-traditional sexual relations. The poll, conducted regularly, returns almost identical results each time.
READ MORE: Russian police chase away anti-gay crusader from Labor Day pride march
LISTEN MORE:
You can share this story on social media: