Jaguar SUV performs Guinness world record-breaking 360 degree loop (VIDEO)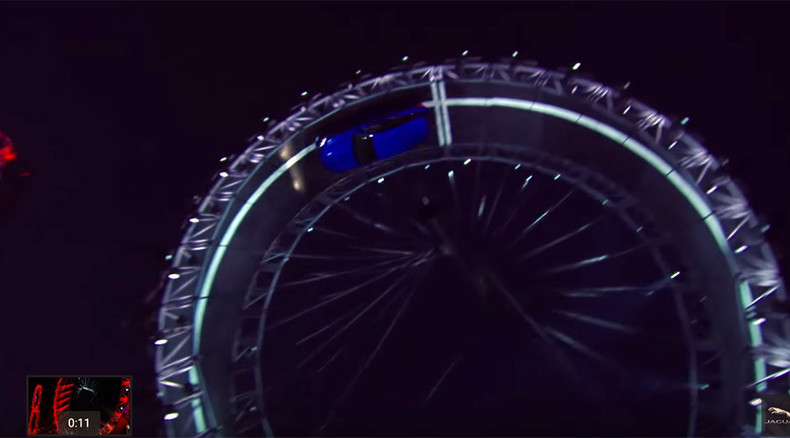 Facing G-forces greater than those endured by space travelers, stunt driver Terry Grant took the Jaguar F-Pace to the new limit, breaking a world record around a specially-constructed 63ft (19.08 meter) loop.
Withstanding extreme forces of 6.5G and defying gravity, the new 2017 Jaguar F-Pace with a four-cylinder Ingenium diesel engine amazed spectators at the Niederrad Racecourse in Germany at the 2015 Frankfurt auto show.
The new F-Pace, known as Jaguar's "first family sports car" scooped the Guinness World Record's title for the largest ever loop with UK stunt driver Terry Grant in the driver's seat.
"Driving the world's largest loop tonight was a very proud moment in my career ... I am delighted to bring the Guinness World Records title back to the UK and help Jaguar run rings around their competitors ahead of the motor show tomorrow," Terry said after setting the new record.
The old record for the largest loop-the-loop in a car in a 360 degree circle the belonged to Greg Tracy and Tanner Foust who mastered the 18.29 m (60 ft) loop in 2012.