Cameron 'punked' by Vivienne Westwood in tank-mounted fracking protest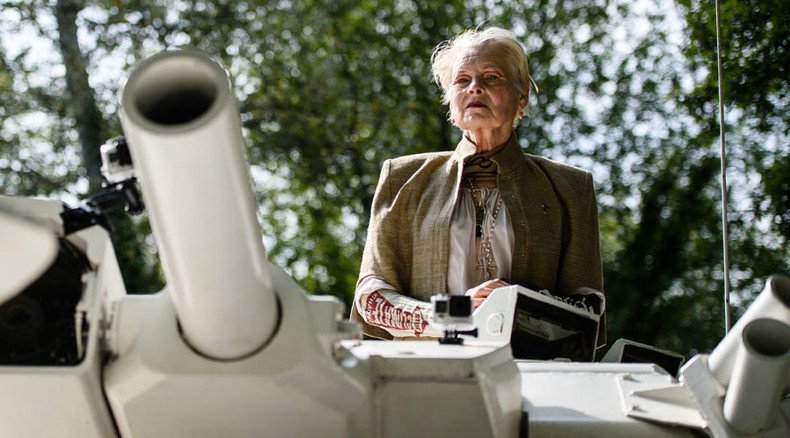 Fashion designer Vivienne Westwood, together with angry UK nannas, arrived at Prime Minister David Cameron's Oxfordshire house on top of a white tank to protest fracking.
Westwood has wowed the public in many ways over the years and this time she's done it for a cause that concerns many Britons.
The British government has made available 27 new licenses to explore onshore oil and gas, opening up 270 sq km of the country to fracking. The areas in question are in Yorkshire, the northwest and the east Midlands.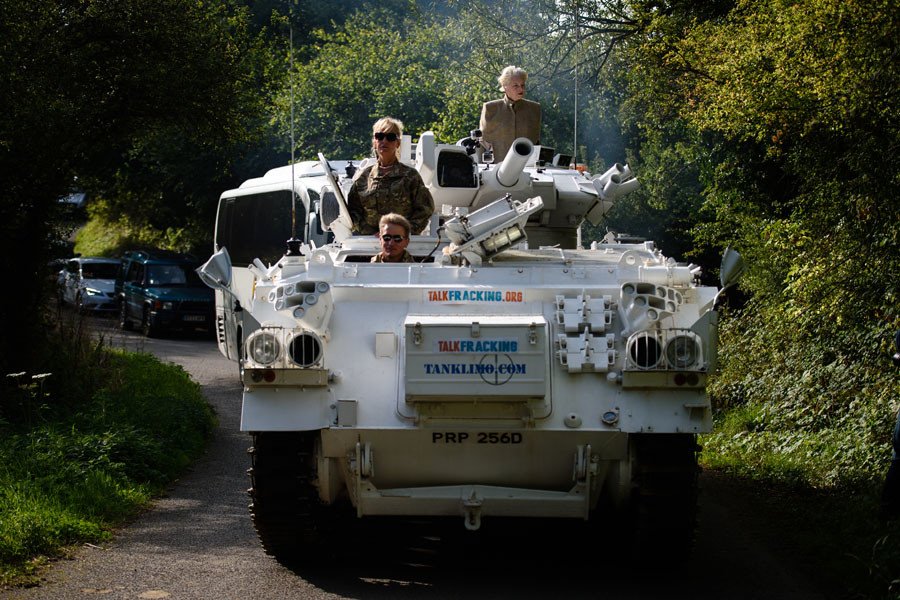 READ MORE: UK offers 27 shale gas exploration licenses to 'boost economy'
The grand dame of punk took it into her hands on Friday to attract more attention to the issue. She drove up to David Cameron's home on a white tank following protesters in gas masks.
"It's just so irresponsible. The people are not only criminal, they're actually idiots," Westwood told RT.
Shale gas hydraulic fracturing, or fracking, was stopped in Britain in 2011 after it was connected to a number of minor earthquakes in the north of England. Some European countries like France and Germany have already banned the practice due to environmental concerns.
"I declare war on fracking," chanted Westwood as she got down from her position on top of the tank's turret.
Unfortunately, Cameron was not there to see the angry, yet beautifully-staged, protest for himself as he was away in Yorkshire.
Controversial new regulations to further develop Britain's fracking industry could see local communities stripped of the right to rule on shale gas drilling. The policy shift will give ministers the power to bypass councils altogether. The new 'fast-track' powers are due to come into effect on Thursday.
Friday's protest held a somewhat family feel to it as Vivienne Westwood was accompanied by grandmas with their grandchildren from Lancashire and Yorkshire.
Her own son, founder of lingerie brand Agent Provocateur Joe Corré, also happens to head the anti-fracking organization Talk Fracking, which attracts celebrities to highlight the issue to a wider public.
You can share this story on social media: