UK offers 27 shale gas exploration licenses to 'boost economy'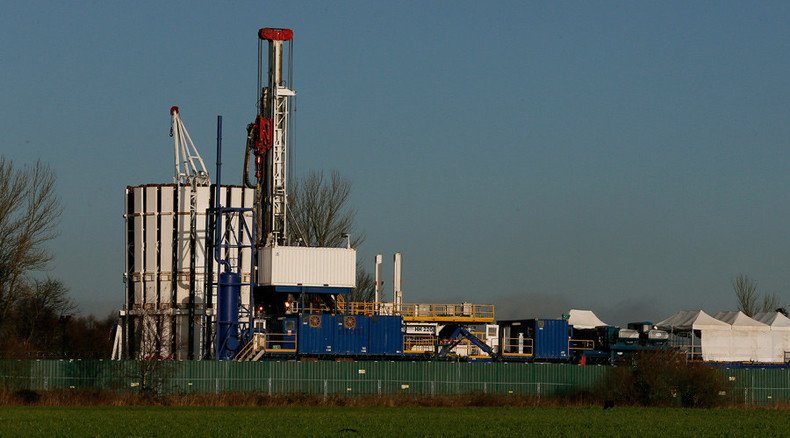 The British government has made available 27 new licenses to explore onshore oil and gas on Tuesday, opening up 270 sq km of the country to fracking.
"As part of our long-term plan to build a more resilient economy, create jobs and deliver secure energy supplies, we continue to back our onshore oil and gas industry and the safe development of shale gas in the UK," Energy Minister Lord Bourne said in a statement.
According to the Oil & Gas Authority, the UK regulator, each of the 27 new shale gas exploration blocks is about 10 square kilometers, and a second group of 132 further blocks will be offered after a detailed environmental assessment. The regulator said it had received almost 100 applications from 47 companies. Leading British oil and gas explorer and developer IGas and France's GDF Suez are among those who obtained a license.
In addition to a significant role in the country's economy, the onshore oil and gas industry will play a key part in providing secure and reliable energy to UK homes and businesses, according to the UK energy ministry. Lord Bourne specified that investment in shale in Britain could be as much as £33 billion and support 64,000 jobs.
READ MORE: 'Fast-track fracking': Tories to rule on shale gas drilling without councils' consent
The government's offer of exploration blocks sparked protests from environmental groups and residents; concerned that fracking for shale gas could contaminate groundwater supplies and cause earthquakes.
Despite the opposition, the UK government has been strongly pushing ahead with plans to exploit reserves of shale gas in the country to reduce dependence on energy imports and generate additional tax revenue. Britain's Conservative Prime Minister David Cameron has promised to go "all out for shale" in response to rising energy prices and unemployment in the country.
"This is the starting gun to the fight for the future of our countryside," Greenpeace activist Daisy Sands told the Financial Times. "Hundreds of battles will spring up to defend our rural landscapes from the pollution, noise and drilling rigs that come with fracking," she added.
Shale gas hydraulic fracturing, or fracking, was stopped in Britain in 2011 after it was connected to a number of minor earthquakes in the north of England. Some European countries like France and Germany have already banned the practice due to environmental concerns.
You can share this story on social media: