With a grace of a young girl: 97yo Chinese woman climbs tree to pick fruit (VIDEO)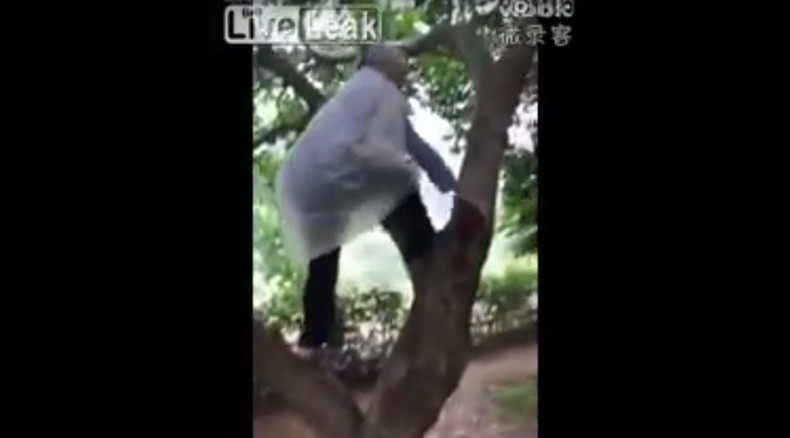 Who said that old ladies have to sit in a comfortable chair and knit socks for their grandchildren? This Chinese woman, who is claimed to be 97 years old, is breaking all the rules – the sprightly nonagenarian can nimbly climb a tree to pick fruit, a YouTube video shows.
In the video, apparently shot in mainland China, the woman demonstrates her climbing skills to fascinated spectators, who are heard shouting in a mix of encouragement – and warning her to be careful.
The granny is pointing to a nearby tree behind her and in a second she is climbing it with the grace of a young girl. For a moment she sits on a tree branch, as if she wants to impress the people who are already stunned by her gymnast-like agility.
To the delight on onlookers, she manages to descend from the tree without any help.