French court upholds guilty verdict in Monsanto poisoning case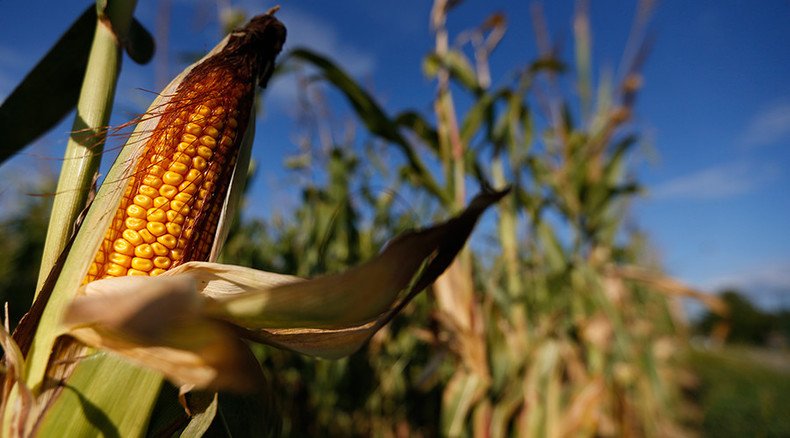 A French court has upheld a 2012 ruling against American biotech giant Monsanto, which found the firm guilty of poisoning a local farmer said to have suffered neurological damage from inhaling their Lasso weed killer.
Monsanto was responsible for the poisoning caused by its weed killer, the court stressed. The company has been ordered to fully compensate cereal farmer Paul Francois, the plaintiff.
READ MORE: Monsanto guilty of chemical poisoning
The farmer said he was happy with the outcome, adding: "David can win against Goliath... And a giant like Monsanto is not above the law."
The American giant still plans to appeal the decision, while adamantly maintaining that its product is safe to use.
"The decision is very surprising given the inaccuracies and errors that dot Paul Francois's evidence," said the company's lawyer Jean-Daniel Bretzner. "But this is just another step and the discussion is going to go on and the fight will go on," he added.
Bretzner is confident that the compensation award will be very small, if there is even any set at all. "We are speaking about modest sums of money or even nonexistent. He already received indemnities (by insurers) and there is a fundamental rule that says that one does not compensate twice for a loss, if any," Bretzner said.
The case was heard by an appeals court in the southeast city of Lyon. It was the first such case to be held in France.
According to Francois, his health deteriorated in 2004 after he had inhaled the fumes from the weed killer while using the Monsanto product on his maize crops. He said he struggled with symptoms such as memory loss, headaches and stammering.
READ MORE: WHO cancer division to rule on widespread herbicide's carcinogenic hazard
Throughout the case, Francois maintained that Monsanto had known about the dangers posed by Lasso even before withdrawing the product from the French market in 2007.
The weed killer contains a high level of highly toxic monochlorobenzene. It was withdrawn from the Canadian market in 1985 and then banned in Belgium and Britain in 1992. Monsanto even voluntarily recalled the product in the US a few years ago, citing commercial reasons.
Other products produced by Monsanto have also been deemed harmful, including Roundup, according to the International Agency for Research on Cancer (IARC), which is part of the World Health Organization (WHO). Monsanto's Roundup contains glyphosate, which is "probably carcinogenic to humans," their study found.
Monsanto immediately demanded a retraction, labeling the work of the IARC research team "junk science."
READ MORE: California EPA mulls labeling Monsanto's Roundup as being 'known to cause cancer'
People have been speaking out against Monsanto worldwide for some time now. In May, the third annual March Against Monsanto saw activists from over 400 cities come out against the company's sale of toxic chemicals, as well as its attitude toward food safety regulations and staunch opposition to GMO labeling.
You can share this story on social media: